---
Catholic Caucus: Daily Rosary Prayer for Pope Benedict XVI, November 11, 2006
Various | November 11, 2006 | Various


Posted on 11/11/2006 4:57:24 PM PST by Carolina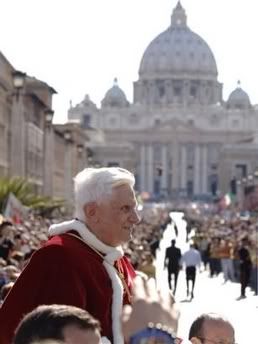 Daily Rosary Prayer for our Universal Shepherd, His Holiness Pope Benedict XVI, the Vicar of Christ, the Successor of Peter, the Bishop of Rome, the Servant of the Servants of God.
"I am not alone. I do not have to carry alone what in truth I could never carry alone. All the Saints of God are there to protect me, to sustain me and to carry me. And your prayers, my dear friends, your indulgence, your love, your faith and your hope accompany me.

" My dear friends -- at this moment I can only say: pray for me, that I may learn to love the Lord more and more.

"Pray for me, that I may learn to love his flock more and more -- in other words, you, the holy Church, each one of you and all of you together. Pray for me, that I may not flee for fear of the wolves. Let us pray for one another, that the Lord will carry us and that we will learn to carry one another."

~from the homily for his installation as the 265th Pope of the One, Holy, Catholic, and Apostolic Church, April 25, 2005
+ + +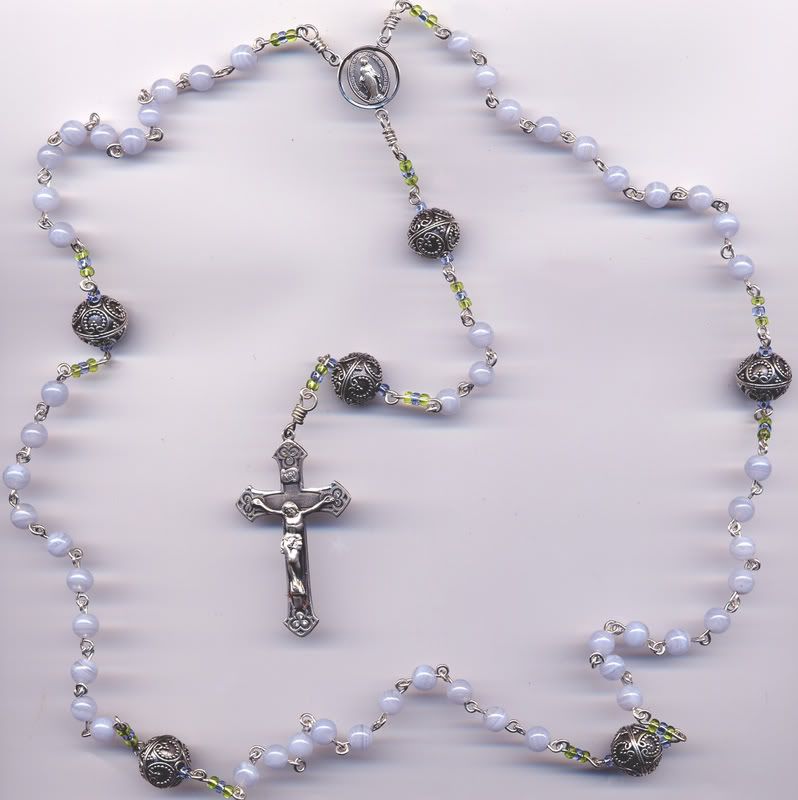 Sign of the Cross: In the name of the Father, and of the Son, and of the Holy Spirit. Amen.
The Apostles Creed: I BELIEVE in God, the Father almighty, Creator of heaven and earth. I believe in Jesus Christ, His only Son, our Lord. He was conceived by the power of the Holy Spirit and born of the Virgin Mary. He suffered under Pontius Pilate, was crucified, died, and was buried. He descended to the dead. On the third day He rose again. He ascended into heaven and sits at the right hand of God, the Father Almighty. From thence He shall come to judge the living and the dead. I believe in the Holy Spirit, the holy catholic Church, the communion of saints, the forgiveness of sins, the resurrection of the body, and the life everlasting. Amen.
The Lord's Prayer: OUR Father, who art in heaven, hallowed be Thy name. Thy kingdom come. Thy will be done on earth as it is in heaven. Give us this day our daily bread and forgive us our trespasses as we forgive those who trespass against us. And lead us not into temptation, but deliver us from evil. Amen.
Hail Mary: HAIL Mary, full of grace, the Lord is with thee. Blessed art thou amongst women and blessed is the fruit of thy womb, Jesus. Holy Mary, Mother of God, pray for us sinners, now, and in the hour of our death. Amen. (Three times)
Glory Be: GLORY be to the Father, and to the Son, and to the Holy Spirit. As it was in the beginning, is now, and will be forever. Amen.

---
TOPICS: Catholic; Prayer; Worship
KEYWORDS: popebenedictxiv; prayer; protection; rosary
---
---
---
---
---
---
---
---
---
---
---
---
---
---
---
---
---
---