---
---
To: ahadams2; cf_river_rat; fgoodwin; secret garden; MountainMenace; SICSEMPERTYRANNUS; kaibabbob; ...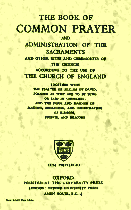 Traditional Anglican ping
, continued in memory of its founder
Arlin Adams
.
FReepmail
sionnsar
if you want on or off this moderately high-volume ping list (typically 3-9 pings/day).
This list is pinged by
sionnsar
,
Huber
and
newheart
.
Resource for Traditional Anglicans:
http://trad-anglican.faithweb.com
More Anglican articles
here
.
Humor:
The Anglican Blue
(by Huber)
Speak the truth in love. Eph 4:15
2
posted on
09/05/2006 6:03:40 PM PDT
by
sionnsar
(†trad-anglican.faithweb.com† | Iran Azadi | SONY: 5yst3m 0wn3d, N0t Y0urs | UN: Useless Nations)
---
To: sionnsar
"Does loving people who feel they have been born with a homosexual orientation mean helping them to recognize the sinfulness of homosexual behavior and repent, or does it mean accepting, embracing, and even celebrating the homosexual expression of love?"

Is adultery immoral and a sin? Men and women are born with heterosexual attractions and adultery is an act of love between two consenting adults.

The sex positive agenda ushered in the sexual revolution, and with it the homosexual agenda which has been a focused battering ram against society's laws and morals. Sex Positive proponents seek to end ALL moral attitudes against any sexual pairings regardless of age, sex, marital status, relation, number, or species of partner. They believe abstinence to be wrong because it is a denial of sexual desire. They want everyone sexually active at every age.

It is about defining deviancy downwards. Surrender an inch at your own peril.

3
posted on
09/05/2006 7:11:52 PM PDT
by
weegee
(Remember "Remember the Maine"? Well in the current war "Remember the Baby Milk Factory")
---
To: sionnsar
I've managed to read about 1/2 of this so far and it is an excellent piece - thoughtful and well written.
You wrote:
"For an example of the significance of this point, let's take the debate over the existence of a gay gene. Contrary to conventional wisdom, the discovery of a so-called "gay" gene predisposing men and women toward homosexuality would not upset the identification of homosexuality with humanity's fallen nature, but rather such a find would affirm it. Moreover, such a find would be totally consistent with the classic orthodox Christian assertion that the Fall affects every aspect of our being."
I've read fundamentalist writings which argue against the use of psychology for mental illness because it is caused by sin and thus must be overcome by the individual. Many scientists say that there are indications that mental illness runs in families (which may or may not have genetic origins).
I personally do not think a gay gene exists, although there is the possibility that there might be a genetic type of mental illness that causes an individual to have difficulty coping with societal norms.
I'm wondering if a genetic inheritance or problem can really be considered part of man's fallen nature because obviously, we do not consider physical disabilities to be so. Or do we?
That being said, I agree that the Church must follow scripture and that we must love the sinner but hate the sin.
I will finish reading in the morning. Thank you for posting this.

4
posted on
09/05/2006 7:52:04 PM PDT
by
sageb1
(This is the Final Crusade. There are only 2 sides. Pick one.)
---
FreeRepublic.com is powered by software copyright 2000-2008 John Robinson