---
FReeper Canteen ~ Remembering Our Troops! ~ 15 October 2020
Serving The Best Troops and Veterans In The World !! | The Canteen Crew


Posted on 10/14/2020 6:03:49 PM PDT by Kathy in Alaska








~ The FReeper Canteen Presents ~

~ Remembering Our Troops!! ~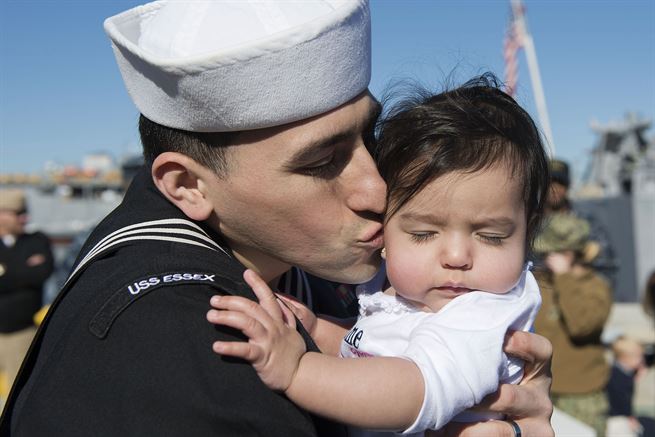 ESSEX HOMECOMING
U.S. Navy Petty Officer 1st Class Ben Hernandez kisses his newborn child after returning from a seven-month deployment aboard the amphibious assault ship USS Essex in San Diego, Dec. 15, 2015. U.S. Navy photo by Petty Officer 3rd Class James Vazquez







Canteen Mission Statement
Showing support and boosting the morale of
our military and our allies' military
and family members of the above.
Honoring those who have served before.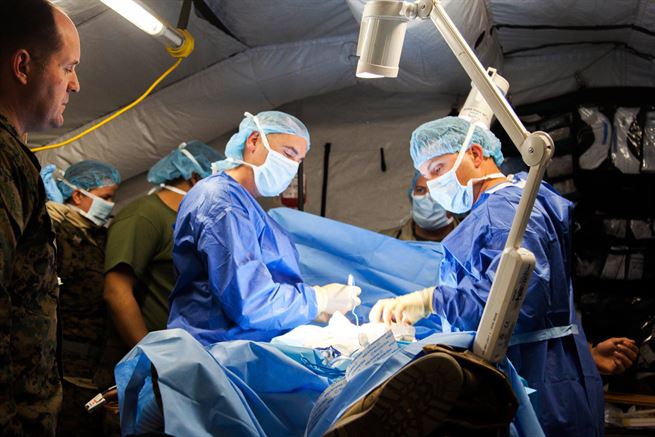 SURGICAL STEEL
Navy surgeons operate on a simulated casualty during Exercise Steel Night's mass casualty drill on Marine Corps Air Ground Combat Center Twentynine Palms, CA, Dec. 12, 2015. The drill tested the ability of personnel with the 1st Marine Division to react to a large influx of simulated injured and wounded personnel. U.S. Marine Corps photo by Sgt. Justin Boling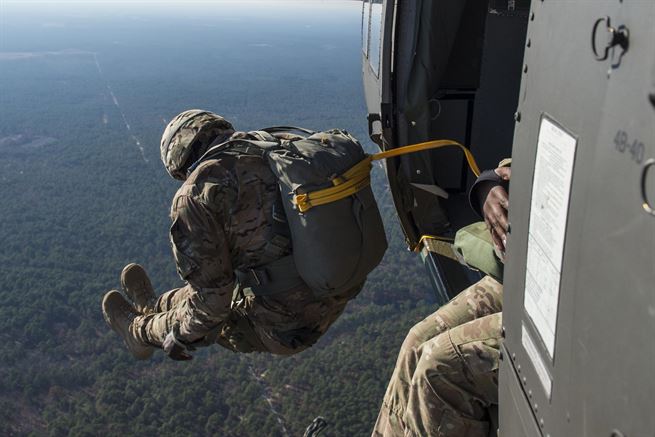 OPERATION TOY DROP
A U.S. soldier jumps out of a UH-60 Black Hawk during the 18th Annual Randy Oler Memorial Operation Toy Drop on Camp Mackall, NC, Dec. 8, 2015. Operation Toy Drop provides paratroopers from the U.S. and seven partner nations an opportunity to help children receive toys for the holidays. U.S. Air Force photo by Staff Sgt. Douglas Ellis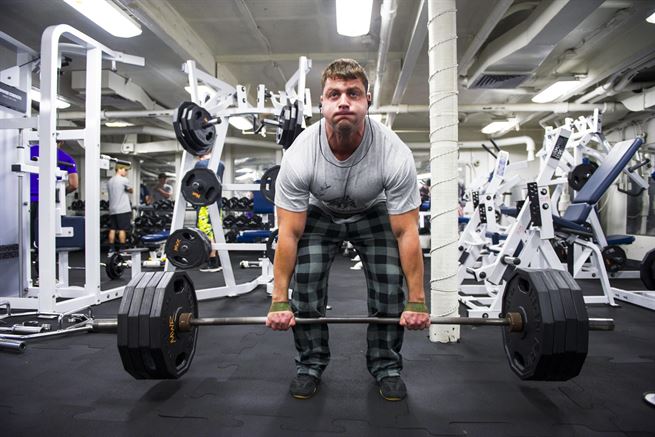 WEIGHT ROOM
U.S. Navy Petty Officer 1st Class Charles Doyle exercises in the weight room aboard the aircraft carrier USS Dwight D. Eisenhower in the Atlantic Ocean, Dec. 12, 2015. The Eisenhower and embarked Carrier Air Wing 3 are preparing for their upcoming deployment. U.S. Navy photo by Petty Officer 3rd Class Taylor L. Jackson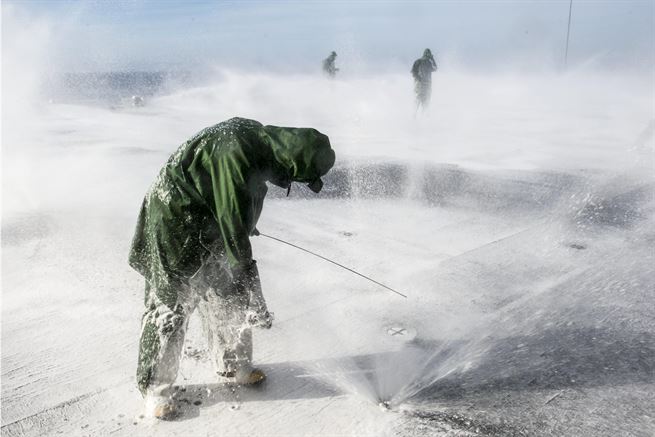 SHIP WASHDOWN
Sailors assigned to the repair division of the amphibious assault ship USS Makin Island wash down its deck in the Pacific Ocean, Dec. 9, 2015. The Makin Island is conducting sea trials while finishing maintenance in San Diego. U.S. Navy photo by Petty Officer 3rd Class Dennis Grube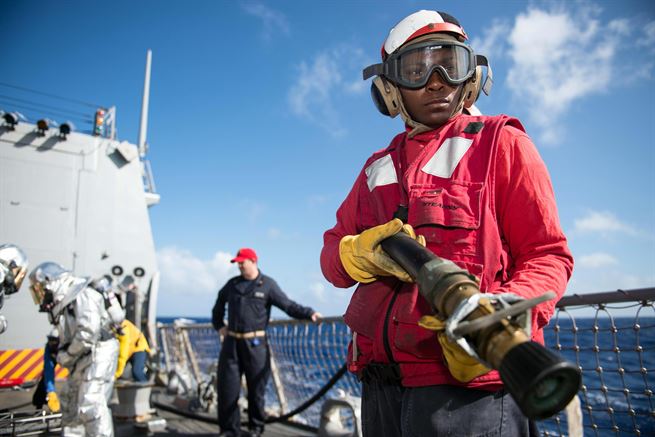 DAMAGE CONTROL
Petty Officer 2nd Class Natasha McNeil mans a hose during a damage control drill on the flight deck of the USS Mustin in the Philippine Sea, Dec. 9, 2015. The Mustin is on patrol in the U.S. 7th Fleet area of responsibility in support of security and stability in the Indo-Asia Pacific region. U.S. Navy photo by Petty Officer 2nd Class Christian Senyk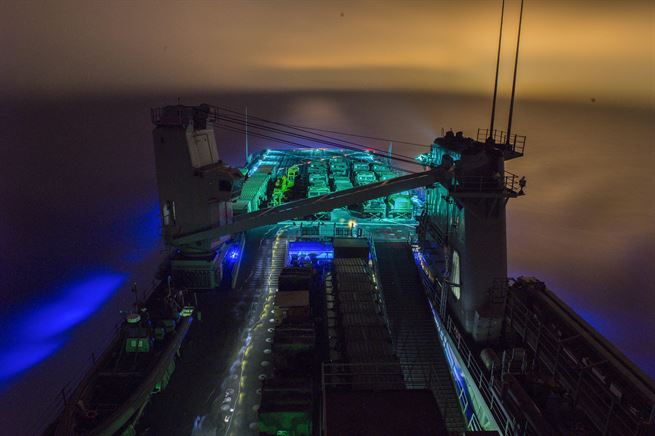 NIGHT LIGHTS
The USS Harpers Ferry prepares for flight operations at night in the Pacific Ocean, Dec. 7, 2015. U.S. Navy photo by Petty Officer 3rd Class Zachary Eshleman

Please remember that The Canteen is here to support
and entertain our troops and veterans and their families,
and is family friendly.
---
TOPICS: Culture/Society; Extended News; Free Republic
KEYWORDS: canteen; military; troops; troopsupport
---
Navigation: use the links below to view more comments.
first 1-20, 21-22 next last
---
---
---
---
---
---
---
---
---
---
---
---
---
---
---
---
---
---
---
---
---
Navigation: use the links below to view more comments.
first 1-20, 21-22 next last
---
---