---
Bipartisan Bill Helps Working Families With Advances on Child Tax Credit
The Epoch Times ^ | December 5, 2019 | Bill Cassidy


Posted on 12/05/2019 3:54:36 PM PST by KC_Lion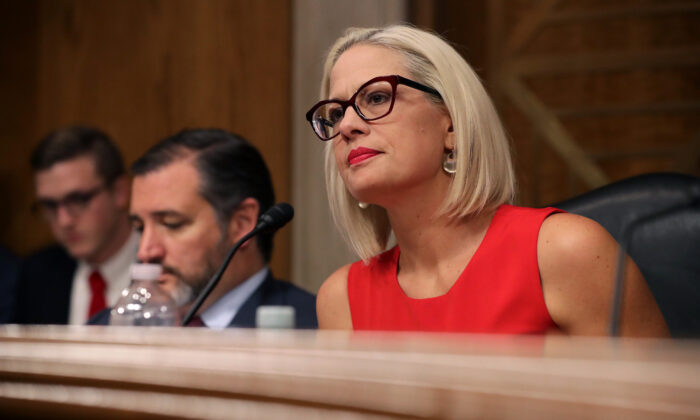 WASHINGTON—Parents of infants under 1 year of age or adopted children of any age could receive in advance up to $5,000 of their child tax credit to help cover expenses under a bipartisan bill introduced Dec. 4.
The "Advancing Support for Working Families Act" was unveiled during a joint Capitol Hill news conference by Sens. Bill Cassidy (R-La.), Kyrsten Sinema (D-Ariz.), and Shelley Moore Capito (R-W.Va.), as well as Reps. Colin Allred (D-Texas) and Elise Stefanik (R-N.Y.).
....
"This does not raise taxes, and it does not have mandates. We give options to the parents," Cassidy said during the news conference.
"Under the tax cut act last year, we increased the child tax credit from $1,000 to $2,000."
"And what we have done is, we allow a family having a newborn or adopting to pull forward some of that benefit, so that the family, instead of getting $2,000 that first year, can get $5,000."
"They can take that $5,000 and use it for income replacement if they decide to stay home, or if they need to return to work, they can use it for child care."
Sinema said, "If a family already gets paid leave through their employer, they could choose to use this $5,000 for supplies, for child care, for purchasing cribs, for taking additional time off beyond what their employer provides."

(Excerpt) Read more at theepochtimes.com ...
---
TOPICS: Culture/Society; Government; US: Arizona; US: Louisiana
KEYWORDS: billcassidy; childtaxcredit; hottie; kyrstensinema; milf; senatorsinema; silf; sinema; taxes
---
---
---
---
---
---
---
---
---
---
---