---
To: All
Firm Hired by Ukraine's Burisma Used Hunter Biden as Leverage, Documents Show
Wall Street Journal | November 5, 2019 | Jessica Donati
FR Posted on 11/6/2019, 7:28:00 AM by karpov
WASHINGTON—A consulting firm hired by Burisma Group mentioned that former U.S. Vice President Joe Biden's son served on the Ukrainian gas company's board so the firm could leverage a meeting with the State Department, according to documents and a former U.S. official.
The documents—email exchanges between State Department staff members made public this week—show that the consulting firm, Washington-based Blue Star Strategies, used Hunter Biden's name in a request for a State Department meeting and then mentioned him again during the meeting as part of an effort to improve Burisma's image in Washington.
Mr. Biden was appointed to the Burisma board in 2014, when the company and its owner faced allegations of corruption, and he remained there until April of this year.
It isn't clear whether the younger Mr. Biden knew his name was being used by Blue Star in its contacts with State Department officials on Burisma's behalf in early 2016. A lawyer for Mr. Biden didn't respond to a request for comment.
Hunter Biden served on Burisma's board when his father, then the vice president, was overseeing U.S. efforts to get Ukraine to reduce corruption. That arrangement has drawn allegations from President Trump and his allies that the younger Mr. Biden sought to profit from his father's name. Mr. Trump asked Ukraine's leader to investigate the Bidens—an act at the center of the House's impeachment inquiry. Both Bidens deny any wrongdoing.
The email exchanges between State Department staffers show that Karen Tramontano, chief executive of Blue Star, cited Mr. Biden's position in trying to secure a meeting with a senior official at the State Department.
"She noted that two high profile U.S. citizens are affiliated with the company (including Hunter Biden as a board member)," the special assistant [...] wrote in the Feb. 24, 2016, email.
(Excerpt) Read more at wsj.com ...
8
posted on
11/08/2019 9:15:13 AM PST
by
Liz
( Our side has 8 trillion bullets; the other side doesn't know which bathroom to use.)
---
To: All
Hunter Biden had multiple contacts with Obama's State Dept during the 2016 election cycle.
Hunter Biden follows orders well. He's been raised to be an obedient little boy.
Burisma (cough) "pressed" the Obama admin to end corruption allegations which was hurting their ability
to get massive US foreign aid handouts. In Ukrainian, "pressed" is spelled Pre$$ed (as in money laundry).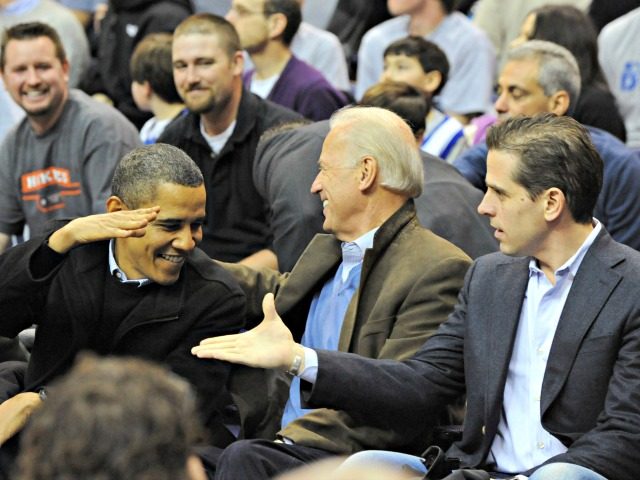 "Thanks Hunter-- my bank statement arrived. And Michelle loved the diamond from China you sent over."

13
posted on
11/08/2019 9:16:49 AM PST
by
Liz
( Our side has 8 trillion bullets; the other side doesn't know which bathroom to use.)
---
FreeRepublic.com is powered by software copyright 2000-2008 John Robinson