---
To: Freedom56v2
If this is accurate, we're one man in a white lab coat saying "there is no reason for alarm" away from a zombie apocalypse.
---
To: jz638; Chode; Squantos; SkyDancer; Lockbox; OldMissileer; carriage_hill; Delta 21; MtnClimber; ...
Hey, no worries, be happy !!!
We are from the government and here to help...
Herding Turds is NOT the same as filtering them Microscopic Miniturds !!!
---
To: jz638
I found this action to close the lab was reported on a number of websites when I searched...Scary stuff...
---
To: jz638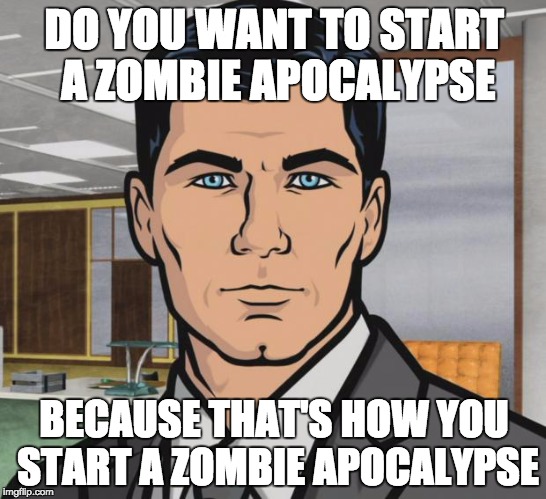 9
posted on
08/09/2019 6:55:51 AM PDT
by
null and void
(When the only tool you have is a hammer, ALL your problems look like skulls.)
---
FreeRepublic.com is powered by software copyright 2000-2008 John Robinson