---
To: Javeth
Biden sniffs Eva Longoria at same Democrat event he sniffed Flores who went public.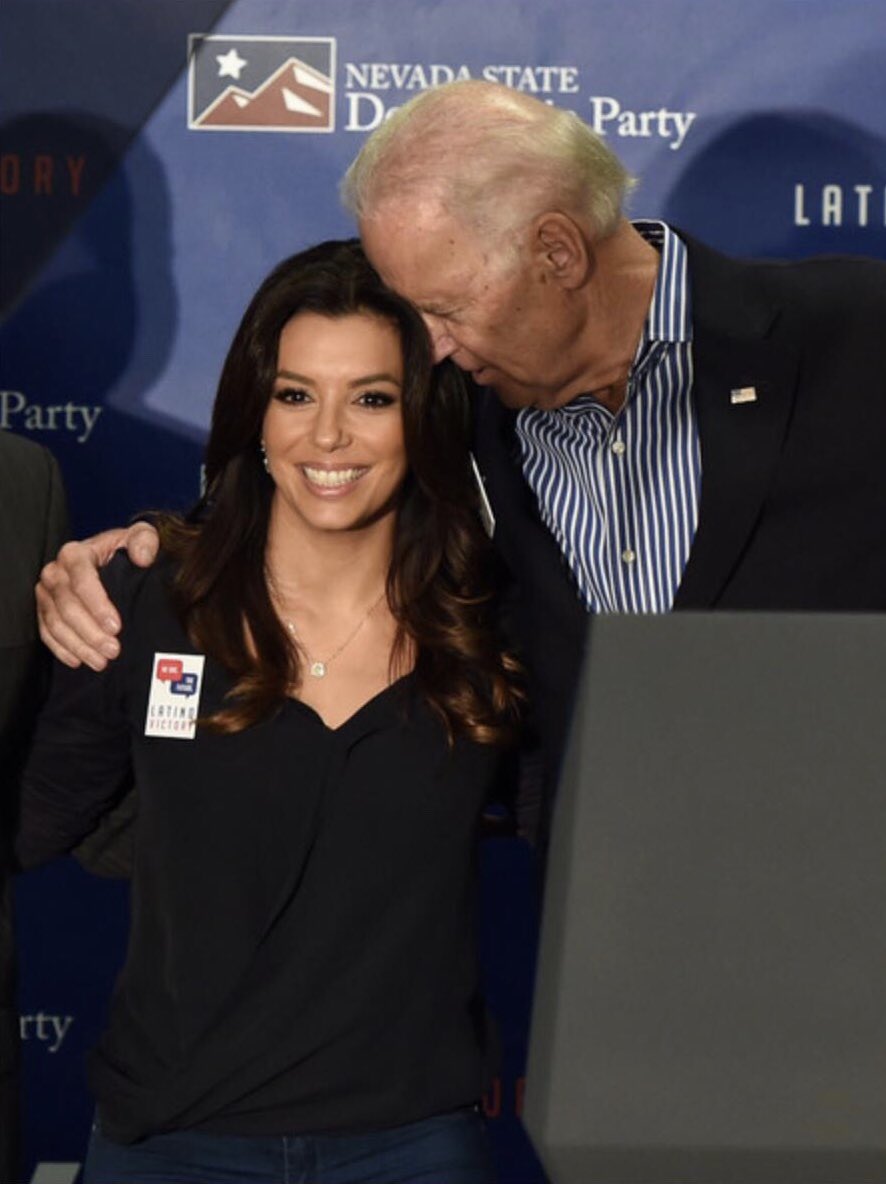 In diagnosing sexual dysfunction, Bidens's activities with women and children is known as Fetishism.
In most cases, this individual needs a specific object to be sexually aroused.
This is borne out in the multiple photos of Biden----he uses the same technique in most photos.
A sexually dysfunctional person gets sexually fixated on some part of a child or woman's body.
The individual gets sexually aroused by parts of the female body such as feet, hair, breasts or buttocks.
Biden's frequently photoed activities could also be Frotteurism:
The practice of obtaining sexual pleasure by rubbing a part of one's body.....especially genitals.....against another person.
Or by fixating on an object....such a hair.... that serves as sexual stimulation.

63
posted on
05/13/2019 7:30:58 AM PDT
by
Liz
( Our side has 8 trillion bullets; the other side doesn't know which bathroom to use.)
---
To: Liz
WTF Biden's a pervert with no bounds. Just boggles the mind how much sh— Trump and Kavanaugh got over nothing but totally unfounded accusations, while Biden openly displays his perversions in photo after photo. Roy Moore lost a Senate race doing far, far less, acting like a Southern gentleman in an era when men in general would court younger lasses once they'd gotten established. Heck even though I'm no fan of his, Al Franken lost his Senate seat for basically nothing other than a joke gone sour, pushed out by a fellow Dem Senator, no less. And here's Biden actually openly creeping like Ted Bundy pawing up and fetishizing his targets. Sick.
---
FreeRepublic.com is powered by software copyright 2000-2008 John Robinson