---
The Mystery Of September 23: Why Does 9/23 Keep Popping Up All Over the Place?
End of the American Dream ^ | 16 Aug 15 | Michael Snyder


Posted on 08/25/2015 7:31:02 PM PDT by SkyPilot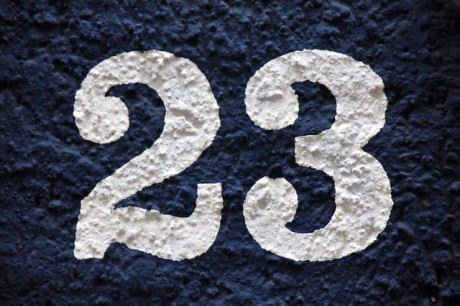 What is going to happen on September 23rd, 2015? For months, there has been an incredible amount of buzz on the Internet about the month of September, and in particular there has been a tremendous amount of speculation about the date of September 23rd. For a long time I didn't pay much attention to all of this chatter, because I like to stick to things that I can prove. In law school, I was trained to be very analytical and to greatly value hard evidence. If you follow my articles regularly, you have probably noticed those traits reflected in my writing. Well, today I am going to discuss some things that I cannot prove. I am going to share with you some things that other people are reporting, and I humbly submit them for your consideration. Personally, I do not know what is going to happen on September 23rd, but I have come to the conclusion that there are just way too many "coincidences" to ignore. Ultimately, you need to do your own research and come to your own conclusions.
There are a couple of things about September 23 that we can say that we know for sure. First of all, Yom Kippur falls on that day. It is the most solemn of all of the holy days in the Bible, and it is commonly connected with the judgment of God.
Secondly, we know that Pope Francis will be arriving at the White House to meet with Barack Obama on September 23.
But both of those events are not that unusual. Yom Kippur happens every year, and U.S. presidents have met with popes quite often in the past.
So why is everyone getting so excited?

(Excerpt) Read more at endoftheamericandream.com ...
---
TOPICS:
KEYWORDS: chat; obama; popefrancis; september; september23; shemitah; yomkippur
---
Navigation: use the links below to view more comments.
first 1-20, 21-40, 41-57 next last
---
---
---
---
---
---
---
---
---
---
---
---
---
---
---
---
---
---
---
---
---
Navigation: use the links below to view more comments.
first 1-20, 21-40, 41-57 next last
---
---