---
To: Morgana; Jim Robinson
He's known to make much more than a meer cameo appearance! Could this be He?....
'Free Republic' played a 'key role' in the 1998 Impeachment of 'President William Jefferson Clinton' for perjury and obstruction of justice.
Free Republic organized two rallies in D.C. supporting Clinton's impeachment. The first was a four hour extravaganza that was carried live on C-SPAN and featured Jim Robinson, Rep. Bob Barr, Ann Coulter, Matt Drudge, Lucianne Goldberg, Alan Keyes, Larry Klayman and a host of 5,000 or so fellow 'conspirators'.
The second was a smaller rally at the Capitol organized at the behest of then Rep. Barr.
Freepers started protesting in front of the White House every Saturday to educate the public about the rampant criminality and China-gate treason in the Clinton administration.
(Jim Robinson leads Free Republic's Clinton Impeachment Rally, aka March for Justice, Washington, D.C. October 31, 1998)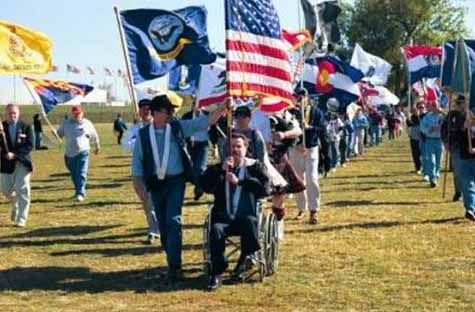 http://www.freerepublic.com/focus/f-news/2644890/posts?q=1&;page=51

---
To: caww
---
FreeRepublic.com is powered by software copyright 2000-2008 John Robinson