---
CBS World News Today – September 10, 1944
archive.org ^ | 9/10/44


Posted on 09/10/2014 2:18:28 PM PDT by Homer_J_Simpson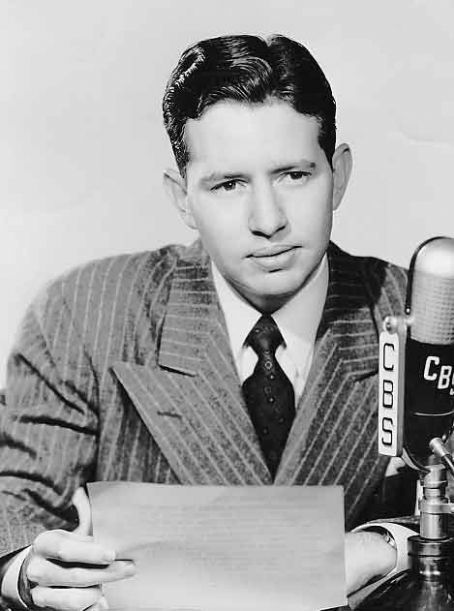 Douglas Edwards
---
TOPICS: Extended News
KEYWORDS: history; milhist; realtime; worldwarii

Free Republic University, Department of History presents

World War II Plus 70 Years: Seminar and Discussion Forum

First session: September 1, 2009. Last date to add: September 2, 2015.

Reading assignment:

New York Times

articles and the occasional radio broadcast delivered daily to students on the 70th anniversary of original publication date. (Previously posted articles can be found by searching on keyword "realtime" Or view

Homer's posting history

.)

To add this class to or drop it from your schedule notify Admissions and Records (Attn: Homer_J_Simpson) by freepmail. Those on the Realtime +/- 70 Years ping list are automatically enrolled. Course description, prerequisites and tuition information is available at the bottom of Homer's profile. Also visit our

general discussion thread.
---
To: r9etb; PzLdr; dfwgator; Paisan; From many - one.; rockinqsranch; 2banana; henkster; meandog; ...
The description of this broadcast from https://www.otrcat.com/world-news-today-radio-show2.html follows.
"CBS Paris (Charles Collingwood): the Allies are advancing towards Germany through France, Belgium and Luxembourg. Some units are within 20 miles of the German border. (The shortwave signal is noisy with code in the background.) CBS London (Ned Kalmer): the Allies are now encountering major German resistance and an autumn campaign is likely. The London blackout is to be partially lifted and the theater season is being resumed. A spot for the Admiral post-war automatic record changer mentions its simplicity. There is nothing to go wrong, and even with a faster changing time, there is "far less chance for breakage or chipping." CBS Rome (Winston Burdette): the Germans are continuing to resist the Allied advance. Major Eliot: Romania and Bulgaria are now Russian allies. Germany's hold on the Balkans is cracking. In Washington, Bill Slocum Jr. interviews Admiral Claude A. Jones in conjunction with an award the Navy recently presented to the RADAR and Radio Industry workers of Chicago. (Jones describes how many women were recruited off the street to work on this "secret and delicate equipment.") CBS San Sebastian, Spain: Glenn Stadler describes the German propaganda given to 16-year-olds who have been conscripted to serve in the German Army. In the Pacific, the Palau Islands were attack from the air and shelled from the sea last Wednesday. [These attacks against Japanese airfields and other installations occurred on September 6th and caused tremendous damage.] CBS Washington: Congress is discussing post-war re-conversion of American industry and a repeal of the excess profits tax. The return to the 40-work week is likely. (The Unions want workers to receive the same pay that they got for a 48-hour week.) Congress has agreed to ensure that farm prices are maintained for 2 years following the war. Reports from Copenhagen indicate that the Germans are expecting an Allied invasion of its Baltic coast. Spot for the post-war Admiral Home Freezer. A PSA reminds listeners that even though the war is going well, war production must be maintained until final victory is won."
To listen to the broadcast click on the link below.
2
posted on
09/10/2014 2:19:42 PM PDT
by
Homer_J_Simpson
("Every nation has the government that it deserves." - Joseph de Maistre (1753-1821))
---
To: Homer_J_Simpson
You working a different these days?
Noticed you're posting in the afternoon.
3
posted on
09/10/2014 4:05:43 PM PDT
by
Vendome
(Don't take life so seriously-you won't live through it anyway-Enjoy Yourself ala Louis Prima)
---
To: Vendome
I just start the radio threads in the afternoon. I try to have the regular news threads up by 5 a.m. Pacific since it is a morning paper. I attempt to match the original broadcast times for the radio broadcasts, Although I'm not sure what time on Sunday the CBS World News Today reports were on.
4
posted on
09/10/2014 4:10:58 PM PDT
by
Homer_J_Simpson
("Every nation has the government that it deserves." - Joseph de Maistre (1753-1821))
---
To: Homer_J_Simpson
You're kewel.
Thanks for the posts.
Really enjoy the perspectives, reporting styles and history.
5
posted on
09/10/2014 4:29:37 PM PDT
by
Vendome
(Don't take life so seriously-you won't live through it anyway-Enjoy Yourself ala Louis Prima)
---
FreeRepublic.com is powered by software copyright 2000-2008 John Robinson