---
CBS World News Today – September 3, 1944
archive.org ^ | 9/3/44


Posted on 09/03/2014 12:49:04 PM PDT by Homer_J_Simpson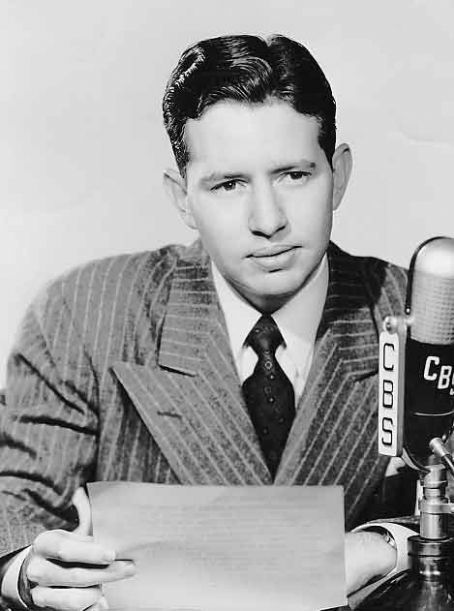 Douglas Edwards
---
TOPICS: Extended News
KEYWORDS: history; milhist; realtime; worldwarii

Free Republic University, Department of History presents

World War II Plus 70 Years: Seminar and Discussion Forum

First session: September 1, 2009. Last date to add: September 2, 2015.

Reading assignment:

New York Times

articles and the occasional radio broadcast delivered daily to students on the 70th anniversary of original publication date. (Previously posted articles can be found by searching on keyword "realtime" Or view

Homer's posting history

.)

To add this class to or drop it from your schedule notify Admissions and Records (Attn: Homer_J_Simpson) by freepmail. Those on the Realtime +/- 70 Years ping list are automatically enrolled. Course description, prerequisites and tuition information is available at the bottom of Homer's profile. Also visit our

general discussion thread.
---
To: r9etb; PzLdr; dfwgator; Paisan; From many - one.; rockinqsranch; 2banana; henkster; meandog; ...
The description of this broadcast from https://www.otrcat.com/world-news-today-radio-show2.html follows.
"CBS London (Ned Kalmer): today is a national day of prayer to mark the 5th anniversary of the start of the war in Europe. To date, England has suffered 926,000 casualties, many of them killed. Finland and Bulgaria are now almost out of the war. Germany is mostly cut off from its sources of raw materials. Brussels is believed to have been liberated. (This has not yet been official confirmed because of the time lag in SHAEF reporting advances and captures.) [Brussels was liberated by the British 2nd Army on 9/3/44.] A spot for the post-war Admiral automatic record changer mentions that its new tone arm will exert less pressure on records. A German suicide force of about 15,000 men is holding out in the French port of Brest. CBS Rome (Winston Burdette): One of the best French agents in Lyons was a 19-year-old girl. France claims that German war criminals are among the POWs now in Allied hands. Major Eliot: the Russians are pushing rapidly ahead in Romania. The Germans are still successfully defending the border of East Prussia. In a remote broadcast from a B-24 Liberator bomber flying 4,000 feet over Long Island, Bill Slocum, Jr. interviews three Civil Air Patrol Cadets who are onboard for week of pre-flight training. All are under the age of 18. The Civil Air Cadet program is for "air-minded youth" who want to become pilots. CBS Washington: Don Pryor interviews a Coast Guard Chief Boatswains Mate who was wounded while doing rescue work in the English Channel on D-Day. An Admiral spot for the peacetime "2-Temperature" refrigerator with "purified moist cold." A PSA discouraging non-essential travel closes with: "Pleasure travel must wait for victory." WBBM PSA requesting the donation of books for servicemen."
To listen to the broadcast click on the link below.
2
posted on
09/03/2014 12:50:49 PM PDT
by
Homer_J_Simpson
("Every nation has the government that it deserves." - Joseph de Maistre (1753-1821))
---
To: Homer_J_Simpson
this is all over but the shouting, just a clean-up operation now... send in the JV team
---
To: GeronL
---
FreeRepublic.com is powered by software copyright 2000-2008 John Robinson