---
A Day in the Life of President Bush (at the Olympics): 8-8-08
WhiteHouse.gov & other sources ^ | 8-8-08


Posted on 08/08/2008 5:16:12 PM PDT by silent_jonny
Today President & Mrs. Bush attended the opening ceremonies of the 2008 Summer Olympic Games in Beijing, China.
Before the ceremonies, the President met personally with all the US Olympic Athletes and encouraged them to "go for it, give it all you've got" and reminded them that the American people will be cheering for them back home. (Transcript)
I wasn't exactly sure what to say to you, except to start with, God, I love our country and I love what we stand for. (Applause.) And I love being with you.
Earlier today President Bush was joined by his father, former President George H. W. Bush, for the dedication of the new US embassy in Beijing. [GHWB served as the Envoy to China during the Ford administration. He and his wife Barbara lived in the country for 14 months between 1975 and 1976.] (Transcript)
President GHWB: I was feeling sentimental when I told Barbara, my wife, that my old office would be occupied by the talented translators who work in the Public Affairs Office. (Laughter.) But as usual, she snapped out -- "You mean they got someone in your office who can speak the language?" (Laughter.)

Barbara and I studied an hour a day, five days a week, but to be honest, one of the great challenges were these Chinese lessons that she and I took together. She simply refused to follow the very sacred "no laughing rule" as I spoke. (Laughter.) I was soon hoping that she would transfer out of my class. (Laughter.)
President & Mrs. Bush attended a banquet for visiting world leaders and Olympic officials in the Great Hall of People in Beijing.
Enjoy your visit to Sanity Island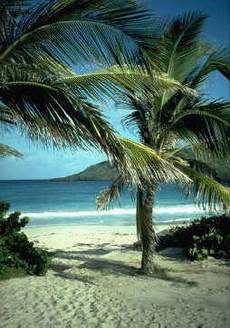 ---
TOPICS: Free Republic; Front Page News
KEYWORDS: 2008olympics; beijing; bushvisit; china; olympics; presidentbush; sanityisland; usembassy
---
Navigation: use the links below to view more comments.
first previous 1-20 ... 41-60, 61-80, 81-100, 101-118 next last
---
---
---
---
---
---
---
---
---
---
---
---
---
---
---
---
---
---
---
---
---
Navigation: use the links below to view more comments.
first previous 1-20 ... 41-60, 61-80, 81-100, 101-118 next last
---
---