---
Killers of 9 yr old Rowan Ford confess. (post-arrest news and update thread)
Joplin Globe ^ | November 11, 2007 | Debbie Robinson


Posted on 11/11/2007 11:10:08 PM PST by McCoMo
Sheriff: Men confess to crime
By Debbie Robinson
news@joplinglobe.com
STELLA, Mo. — Both defendants in the brutal rape and murder of 9-year-old Rowan Ford have confessed to the crime, the Newton County sheriff said Sunday.
David Spears, 25, of Stella, and Chris Collings, 32, of Wheaton, are charged with one count each of first-degree murder, forcible rape and statutory rape in the girl's death. Spears is Rowan's stepfather.
Newton County Sheriff Ken Copeland said investigators allege that Rowan was abducted early Nov. 3 from her home in Stella in Newton County, murdered in Barry County, and her body dumped in a sinkhole in McDonald County.
After a nearly weeklong search for the girl, Copeland said, Collings confessed Friday to Wheaton police Chief Clint Clark. Spears was arrested a short time later.
"Both confessed to raping and strangling her," Copeland said.
Clark did not return a phone call Sunday. The Barry County sheriff's office in Cassville said Sheriff Mick Epperly would have no updates on the case until Tuesday.
Investigators are continuing to work on determining what happened the night Rowan was abducted from her home, Copeland said.
David Spears has provided conflicting information to investigators since Spears and Rowan's mother, Colleen Spears, reported the girl missing about 6:50 p.m. Saturday, Nov. 3, Copeland said.
During the search for Rowan, Copeland said, David Spears rode around with another man.
"He (Spears) was pointing out to this man where would be good places to put a body," Copeland said.
One of those places was the sinkhole in McDonald County where the girl's body ultimately was found, the sheriff said.
"It's about 15 to 20 feet down, and it was getting dark," Copeland said of the time David Spears reportedly pointed out the site during the search.
Rowan's body was found the next morning, which was Friday, by McDonald County deputies Jake Boles and Mike Hall in the sinkhole near Powell.
According to reports, Colleen Spears last saw her daughter at about 8:30 p.m. Nov. 2 before she left for work at the Wal-Mart store in Jane.
David Spears, Collings and another man were playing pool at the Spears home in the town of Stella in southern Newton County while Rowan was asleep in her bedroom, Copeland said.
The three men decided to leave at 10:45 p.m. to take Collings home, Copeland said.
"They stopped so a man named Nathan and David could get more beer," he said.
Copeland said Nathan reportedly dropped David Spears off at the Spears residence.
That's where the story gets murky, Copeland said.
Authorities said David Spears has acknowledged that he went out a second time around 1:30 a.m. Nov. 3 after calling his mother, Myrna Spears, and asking to borrow her car. Myrna Spears has said she watched television and did not check on the girl. David Spears was gone for 5 1/2 hours.
Copeland said Sunday that David Spears has told investigators that he discovered Rowan missing before he called his mother.
"He said he knew Chris (Collings) would have her (Rowan)," Copeland said.
He said Spears has said that after borrowing his mother's car, he drove to Collings' travel trailer, where he alleged that he found Collings raping the girl.
Both men are suspected of raping and strangling the girl with a netting cord, Copeland said.
David Spears initially told investigators that he did not discover Rowan was missing until the next morning, after Colleen Spears arrived home from work.
"We had three different cadaver dogs hit on (Myrna Spears') car," Copeland said. "We know the body was in there at some point."
The two defendants are expected to be arraigned Tuesday in Barry County Circuit Court. Both men were being held Sunday without bond in the Barry County Jail.
Myrna Spears said Sunday that she has not talked to her son since his arrest on Friday.
David Spears and Collings, who grew up in the Wheaton area, have been friends for about 10 years, Myrna Spears said.
She said Collings recently returned from Arkansas, where his estranged wife and two children, both younger than 10, live.
Myrna Spears said she thought she knew Collings, and never suspected that he or her son would be capable of murder and rape.
Copeland said Sunday that Spears and Collings recently had been working for a property owner on construction of a barn in McDonald County.
Neither man is listed as a registered sex offender, Copeland said.
Copeland said Collings, who lived in the travel trailer about a mile east of Wheaton, had been making a living by working odd jobs and selling scrap metal.
Services
Funeral services for Rowan Ford will be at 2 p.m. Wednesday at Gospel Lighthouse Church in Neosho. Visitation will be from 10 a.m. to 7 p.m. Tuesday at Clark Funeral Home in Neosho, where the family will receive friends from 5 to 7 p.m. A memorial fund has been established. Donations may be made at any Hometown Bank.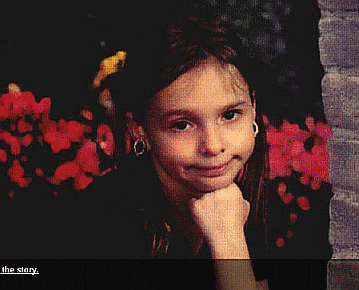 ---
TOPICS: Local News
KEYWORDS: abduction; cops; crime; evil; killthemboth; missouri; murder; pedophile; stringemup
---
Navigation: use the links below to view more comments.
first 1-20, 21-40, 41-60, 61-80 ... 301-317 next last
---
---
---
---
---
---
---
---
---
---
---
---
---
---
---
---
---
---
---
---
---
Navigation: use the links below to view more comments.
first 1-20, 21-40, 41-60, 61-80 ... 301-317 next last
---
---