---
To: WestNJersey; SJackson; yonif; Simcha7; American in Israel; Slings and Arrows; judicial meanz; ...
---
AMERICA AT WARAt Salem the Soldier's Homepage ~Honored member of FReeper Leapfrog's "Enemy of Islam" list.Islam, a Religion of Peace®? Some links... by backhoeTranslated Pre-War IRAQ Documents by jveritasMohammed, The Mad Poet Quoted.... by PsyOp"PLAES DO NOT TOCH THE WAR" by AnnaZOne FReeper On The Line by SNOWFLAKEThe Clash of Ideologies - A Review
"...It's time we recognized the nature of the conflict. It's total war and we are all involved. Nobody on our side is exempted because of age, gender, or handicap. The Islamofacists have stolen childhood from the world." [FReeper Retief]

"...That the totalitarian force pitted against freedom wears a religious makes this civil war among mankind all the more difficult to engage. Loving freedom as we do, it seems reprehensible to deliberate against a religion. But this is no ordinary religion as it demands absolute obedience of all to their religion at the cost of freedom itself." [FReeper Backtothestreets]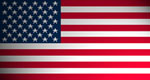 9
posted on
11/26/2006 7:18:29 PM PST
by
Salem
(FREE REPUBLIC - Fighting to win within the Arena of the War of Ideas! So get in the fight!)
---
To: Salem
"War cannot easily be waged peacefully. Restraints often mean prolonging the war and increasing its casualties."

President Bush has stated the current conflict is a war of ideologies, our verses theirs. This war is being waged. But there is yet another war being waged in our midst, and unless that war is won the war of ideologies cannot be won. The second war is one of values, ours alone.

It's difficult for me to shake an accusing finger at any among us and scold them for wanting to protect lives. Remember who we are. We are the people of western nations that hold life itself in very high regard. Taking life should always be a difficult decision, and only undertaken with the greater purpose to save lives. This is a war of values. Although the war of ideologies has not come remotely close to the breadth and scope I believe we should be fighting, I am nonetheless pleased to be a member of a culture that finds itself grappling with the taking of life.

As the author stated, war cannot be waged peacefully. Attempts to wage such wars have never succeeded, are long drawn conflicts, drain treasuries, and ultimately inflict greater casualties then a quick, decisive, all-out war can achieve.

History has delivered to us the evidence of "humane" wars. The nation of my birthright, the United States of America was born from such a war. The war was not undertaken to win independence, but as deaths and casualties mounted among the colonists, the seeds of independence were planted. By the time it was concluded, 5% of the colonists had been killed.

Decades later another "humane" war erupted on our soil. For years the northern and southern states engaged one another extracting an ever-growing number of deaths and casualties. It remained simmering and extracting its cruel costs until the likes of General Sherman inflicted such devastating costs on one region that none others were prepared to suffer the same fate. The "humane" war sacrificed about 640,000 lives. Had a General Sherman been first at the dawn of war, the war may have been concluded in months and with a fraction of lives lost.

These two war show we, the people of western civilization, do indeed grapple with the issue of taking lives. It is both honorable and noble that we hold ourselves to such high standards. It is also our soft underbelly. We hesitate to strike back because doing so seems to contradict the value we assign to life.

In trying to uphold our reverence for life in the midst of war in Iraq, we have neither won the war nor preserved life. We have instead created a stew of unwanted elements that will diminish those good ingredients meant to nourish. We can be assured a greater number of people will fall ill and die from the stew we concocted then would have died from a stew made entirely of the ingredients we alone include. The stew presently being served has many people and groups adding ingredients meant to poison.

We must rise to the occasion and challenge those still firmly opposed to the taking of life as to how they can stand by idly while great numbers of people are being killed. Whatever decision they take will leave blood on their hands. If they elect to do nothing, their hands will be all the more bloody as ever greater numbers of people are butchered. Make them choose if the numbers will be great of small.

Lastly, the Iraq War should be a reminder to everyone that Saddam Hussein was not an isolated aberration within the Iraqi population, but a product of the whole population. From the onset of war, our enemy was Iraq, not a sole individual. Saddam did not create Iraq. Iraq created Saddam. Today we see Iraq trying to create another as bad as or worse than Saddam. This must not be allowed.

18
posted on
11/26/2006 9:39:55 PM PST
by
backtothestreets
(Invite Jesus to pray with you.)
---
FreeRepublic.com is powered by software copyright 2000-2008 John Robinson