---
PW After Action Report of Sunday and Monday in NYC-Aug. 29/30--Pics`
Protest Warriors ^ | 09/01/04 | Todd


Posted on 09/01/2004 7:01:30 PM PDT by bgcountry187

I just got back to California, so here's my report. I just watched the video post and I missed the violence, my camera battery ran out, I was charging it and I was going to jump back in when they got close to our pw hq. The protest warriors only got a few blocks when the violence started. It was much more violent than anything I have seen here in San Francisco. I joined the pw's who gathered along broadway (I think that's where we were at). We were right across from msnbc's spot.

To start out--we had a meeting on saturday night--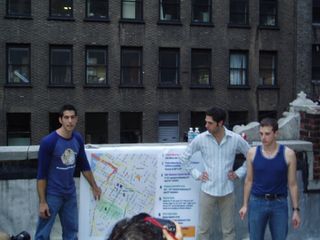 this next pic is us getting ready in the morning--
a few more shots of us getting ready and on the way. notice the police presence and the many camera crews!!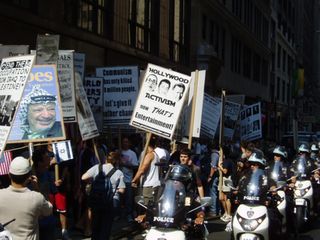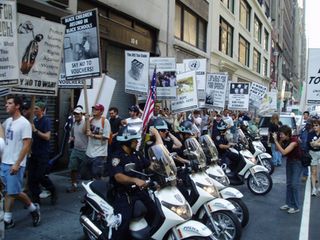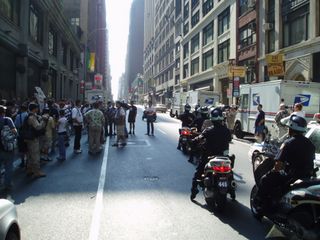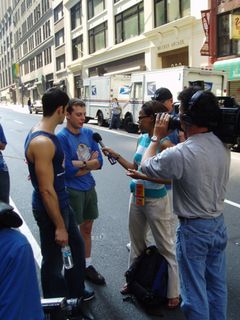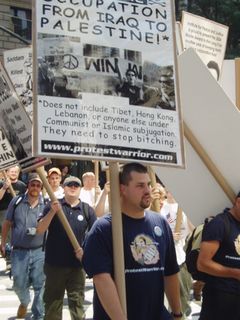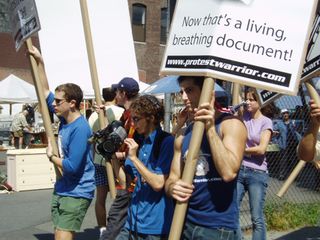 some shots of communists for kerry, go to http://communistsforkerry.com/ for more info.--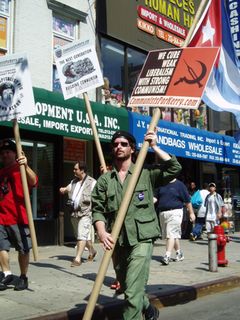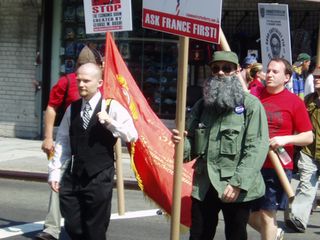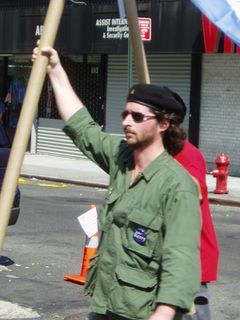 shots from the march--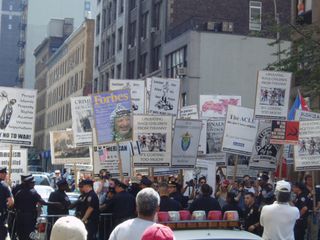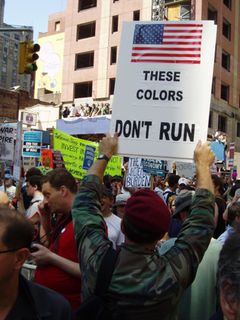 my favorite shot (notice the soldier is also in his sign)--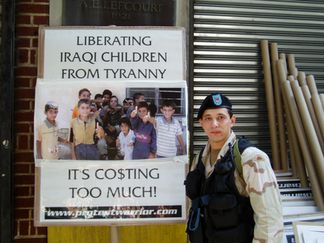 here are the hippie lawyers watching us--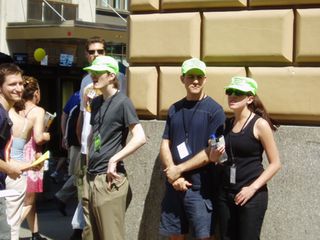 A shot of the cowards carrying the 1,000 coffins and a shot of our soldier (who just got back from Iraq) saluting the coffins. He held the salute the whole time they went by, way over an hour, and he collapsed after the last one went by.---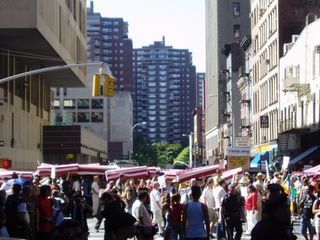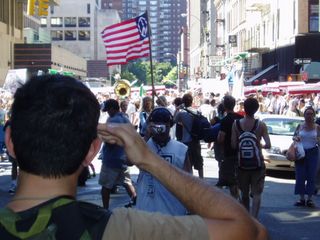 Here are shots from our monday protest of United for peace and justice's headquarters--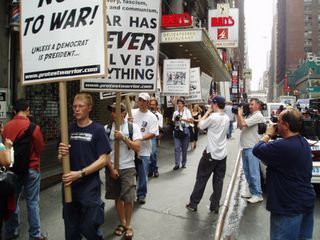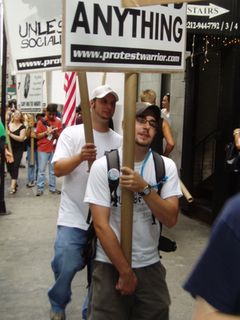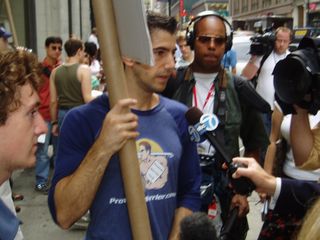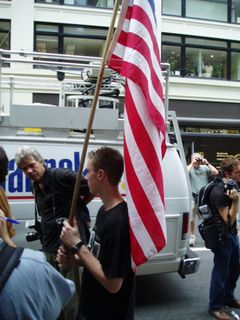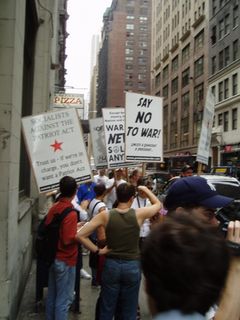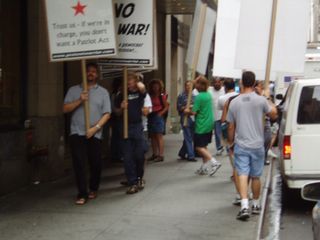 a little debate with peaceniks--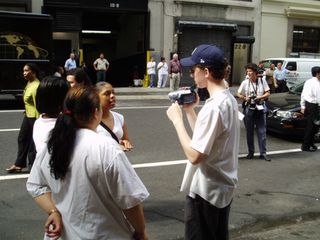 a shot of the hallway that the upj people ran down, when alan and kfir (pw founders) tried to debate them on camera!---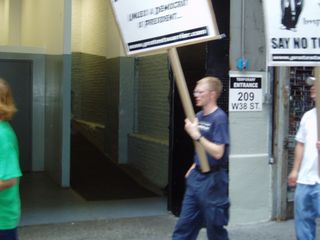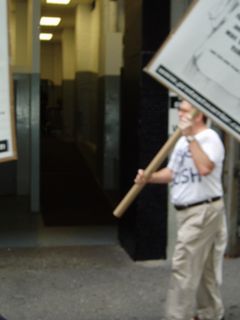 we got moved across the street to our permitted area: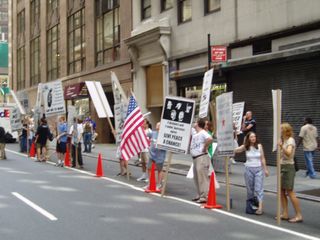 here alan calls out UPJ to no avail. they had nothing to say because they know they are wrong---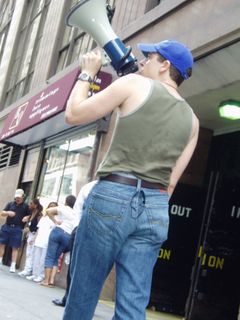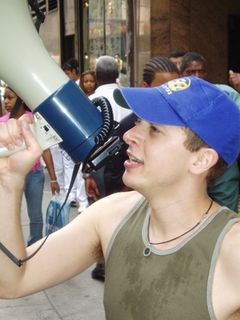 Here's a couple shots I took saturday while touring the city, these guys were out in full force, protecting the harbor and Lady Liberty---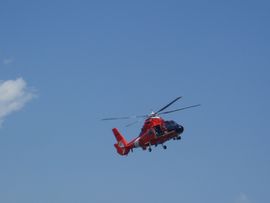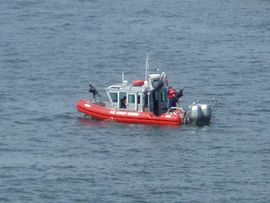 Here's my favorite shot I took of Lady Liberty. I was truly moved to finally see the statue up close and personal. I had wanted to see her ever since I was a little kid!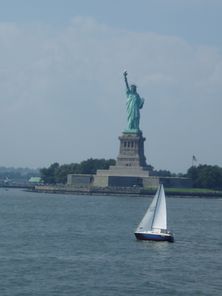 some other good shots--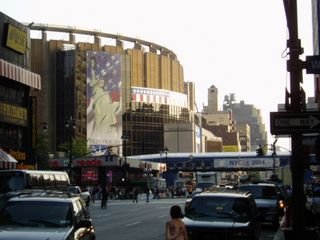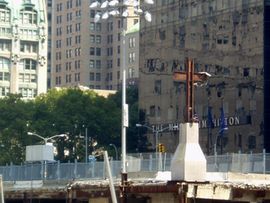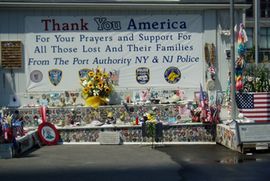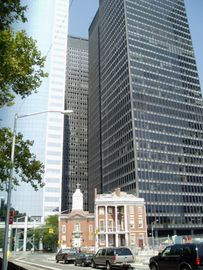 ---
TOPICS: Activism/Chapters; Announcements; Constitution/Conservatism; Foreign Affairs; Front Page News; Government; US: California; US: New York; War on Terror
KEYWORDS: aar; gwb2004; lefties; pictures; protestwarrior; rncconvention
---
---
---
---
---
Comment #6 Removed by Moderator
---
Comment #7 Removed by Moderator
---
---
---
---
---
---
---
---
---
---
---
---
---