---
To: FrankRizzo890; BenLurkin; Bookshelf; All
" So, the cargo was offloaded into the warehouse, and the ship was sent to scrap."
Not exactly. The ship was not "sent to scrap" -- it was moored alongside the breakwater, almost immediately across from the destroyed grain-loading docks -- and was sunk by the blast wave.
I did a lot of analysis re the Beirut explosion -- almost none of which is yet posted on FR. In my series below, in frame 1, you can see the "AN Ship" -- moored across the channel from the dock area where the explosion occurred. Somewhere in my files, I have an OHI of the ship after the explosion -- visible underwater at that same site -- capsized onto its starboard side...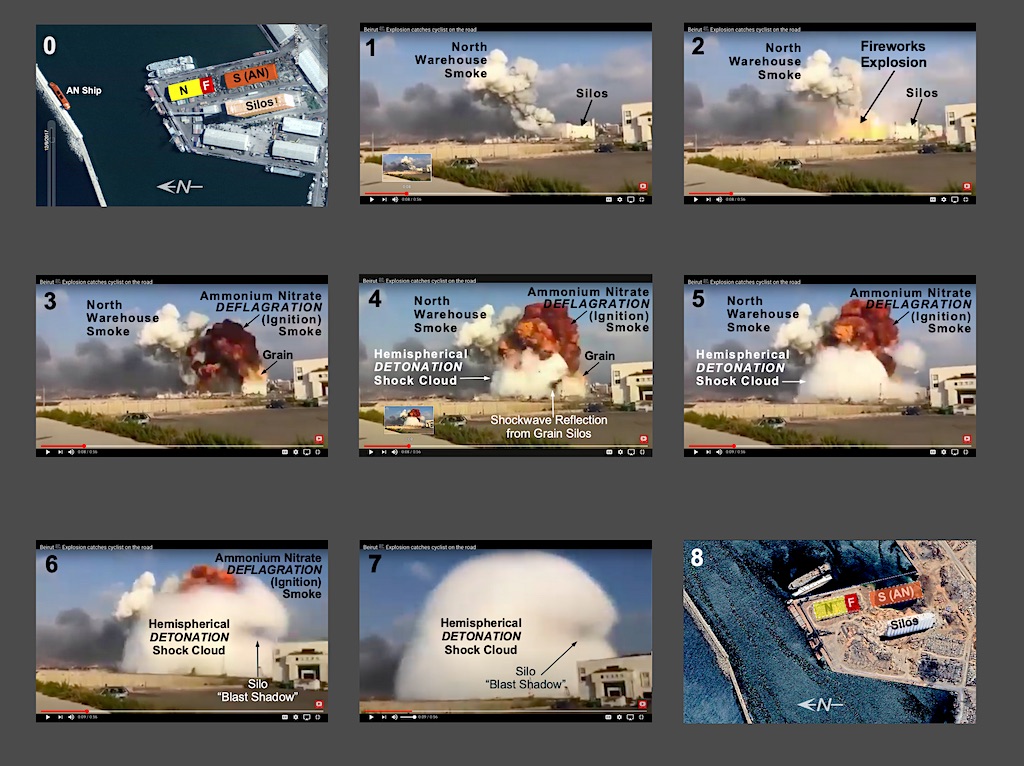 (NOTE: The image file is HTTP [not HTTPS], Some browsers may be unable to view it...)
(In the "after" OHI (Frame #8) the sunken "AN Ship" is not visible thru the wave reflections.)
(Obviously, there is a LOT MORE info in that image sequence...)
TXnMA

15
posted on
07/31/2021 10:54:59 PM PDT
by
TXnMA
(The Democrat Party has a single-element strategy: CHEATING... Reinstate Public Executions!)
---
To: TXnMA
...in frame 1 [frame "0" (Zero)], you can see the "AN Ship"...

16
posted on
07/31/2021 11:19:51 PM PDT
by
TXnMA
(The Democrat Party has a single-element strategy: CHEATING... Reinstate Public Executions!)
---
FreeRepublic.com is powered by software copyright 2000-2008 John Robinson