---
To: Diana in Wisconsin; All
I LOVE this picture! We're not feeding the birds yet, but it's really chilly this morning & I think it's time ... some mornings in the 20's coming up & the birds can fuel up early & quickly at the feeders after a cold night.
Another reason for waiting on the feeders ... we've been having large flocks of migrating red-winged blackbirds coming through. They mob the feeders & chase everything else away. I haven't seen any for a week at least so I think it's safe to put out food now.
Zero ... zip, zilch, nada going on in the garden. I have some cleanup to do, but it won't happen this weekend. We did manage to get new tires on Tuesday for the cart that I use to haul garden debris, mulch, etc. The tires were at least 20 years old & so dry rotten that one just collapsed. After ordering tires, our favorite car place got them mounted on the rims - amazing how much better that cart pulls when the tires are totally inflated!
Back to the birds .... here's my favorite cardinal pic - handsome fella. It's a little 'milky' because it was taken through a window. We have many cardinal pairs around here & after last summer's bluebird fledging fest, we have quite a few bluebirds, too - they're perching (& pooping, the rascals!) on my rain gauge just outside the back door. I haven't managed to get a picture of the bluebirds yet, but I'm trying!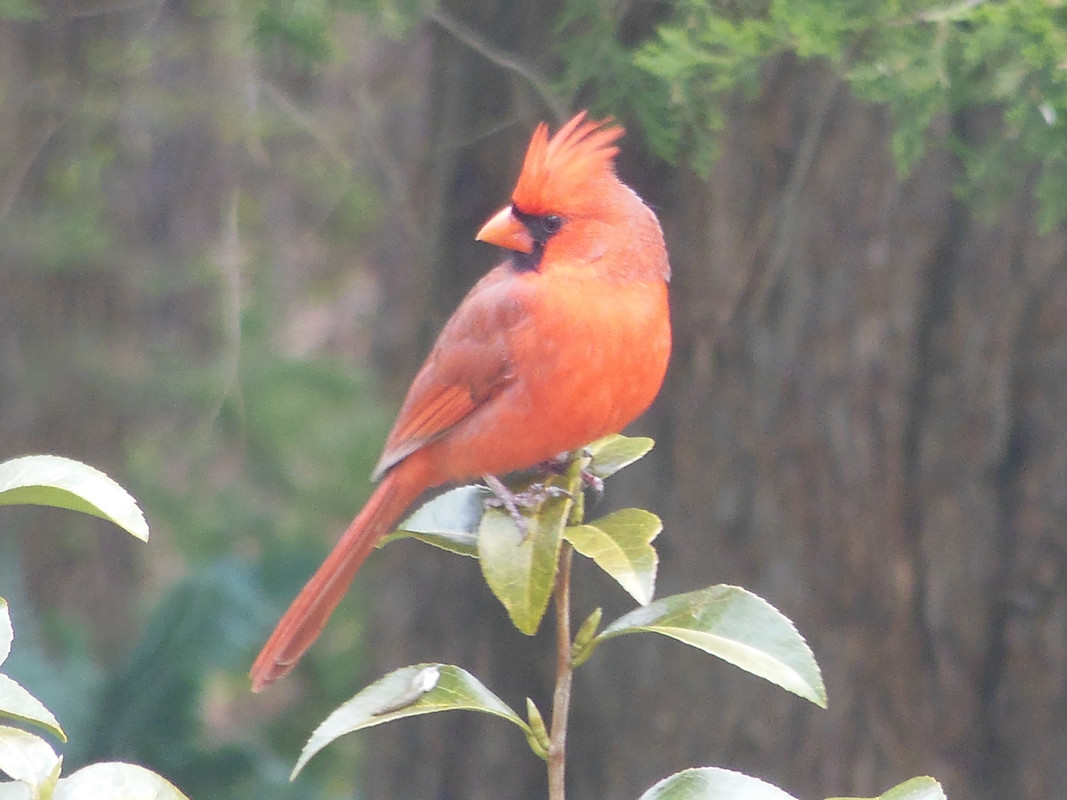 One pic of the blackbird flock - it's a bunch of 'em!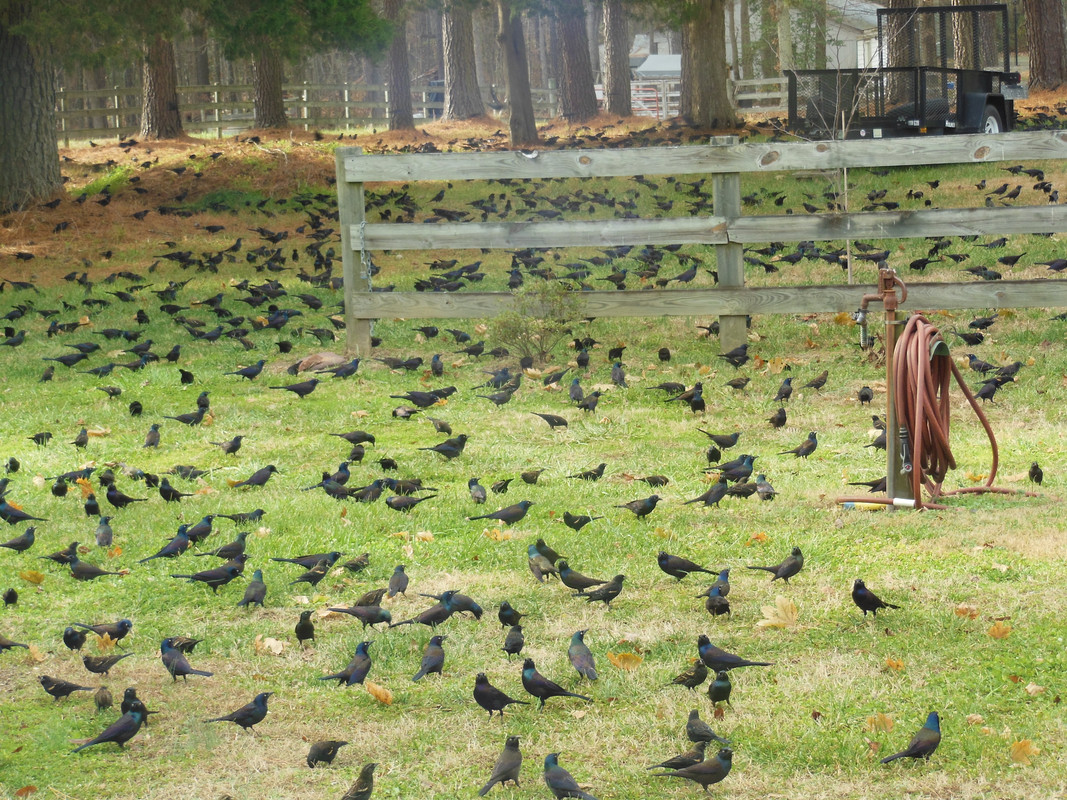 7
posted on
12/07/2019 7:05:47 AM PST
by
Qiviut
(I love the smell of covfefe in the morning - coffee or napalm, depending on the day.)
---
To: Qiviut
Wow! Also, eternal truth: With birds comes poop.
13
posted on
12/07/2019 7:35:17 AM PST
by
Silentgypsy
(Call an addiction hotline and say you're hooked on phonics.)
---
To: Qiviut
That's a lot of starlings! We stop feeding in late August as the red breasted grosbeaks and all their offspring are just hogs at the feeder. We start up again beginning of November. We start suet cakes in October and we have already gone through about 17. We usually use 3 cases of 12 but we plan on 4 cases this year. Heavy traffic. That's a pretty good picture of a cardinal through a window. We have more than a few pairs and they stick around all winter.
14
posted on
12/07/2019 7:38:57 AM PST
by
MomwithHope
(Forever grateful to all our patriots, past, present and future.)
---
To: Qiviut
36
posted on
12/07/2019 1:54:47 PM PST
by
Califreak
(If Obama had been treated like Trump the US would have been burnt down before Inauguration Day)
---
FreeRepublic.com is powered by software copyright 2000-2008 John Robinson