---
To: Qiviut
Wow! Also, eternal truth: With birds comes poop.
13
posted on
12/07/2019 7:35:17 AM PST
by
Silentgypsy
(Call an addiction hotline and say you're hooked on phonics.)
---
To: Silentgypsy
Also, eternal truth: With birds comes poop.
+++++++++++++++++++++++++++++++++++++++++++++++++++++++
I'm surprised at how much they've actually gotten "in" the rain gauge ... not a very big opening!
The 'poopsters' are so cute ... the two that hang around are male bluebirds with their blue 'jackets' & rust upper chests & they puff all up in the cold weather. We have 2 boxes where they nest ... one is a "good" one, with a clean out door, etc. The other was at least 20 years old & literally fell apart last summer - I replaced the roof (split in half) with a mama bluebird sitting on a nest! I moved super slow & was as quiet/careful as I could be & she never budged, even when I briefly used a drill to help take out the screws. I ordered a nice house (a clean out door, wire sub floor, etc.) & took the top off the old one (again) very carefully to make sure there wasn't a 2nd set of eggs ... there was! So, they fledged two nests of babies out of that rickety old house. Finally, the babies were out & I was able to replace it with the new house. They're perching on it & seem to be ok with it so far, so I'm looking forward to more babies next year.
The "derelict" house, after I scrounged a roof off another junked house & replaced it, trying to get the old house through the nesting season: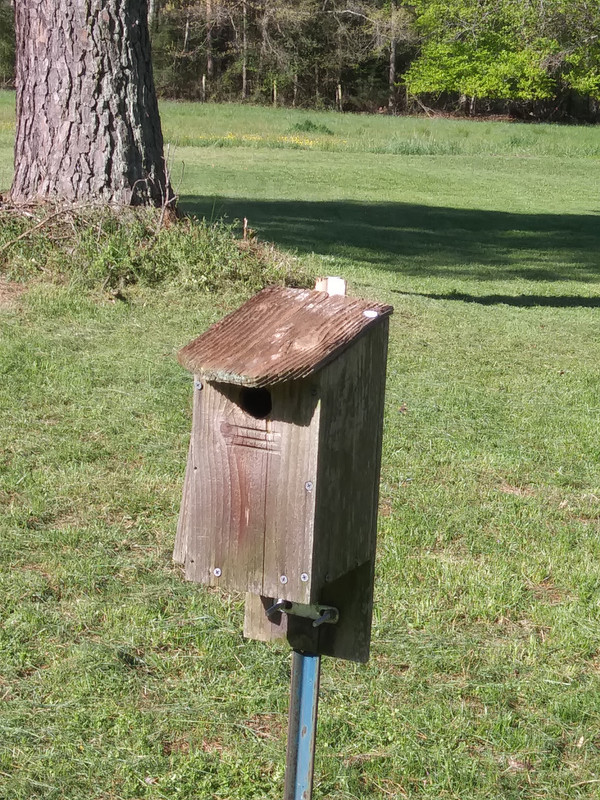 The new house: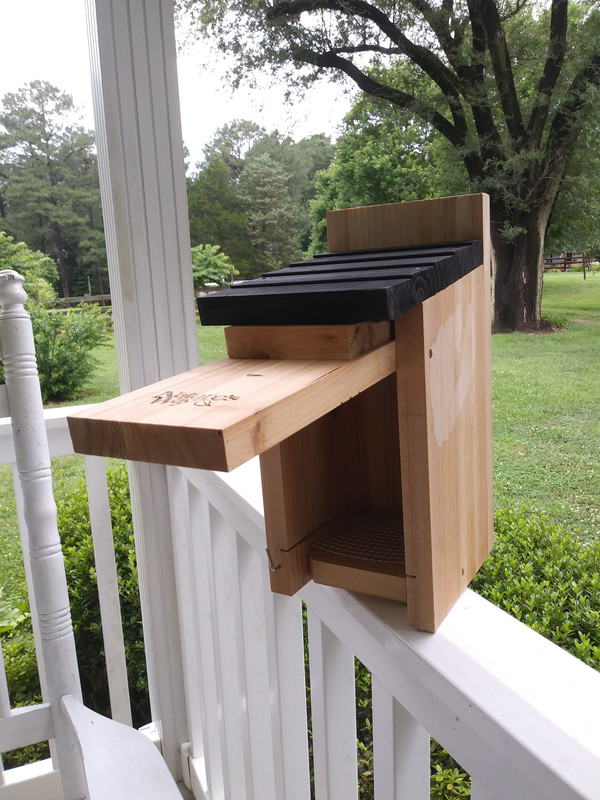 What was in the old, derelict house when I went to put the new one up: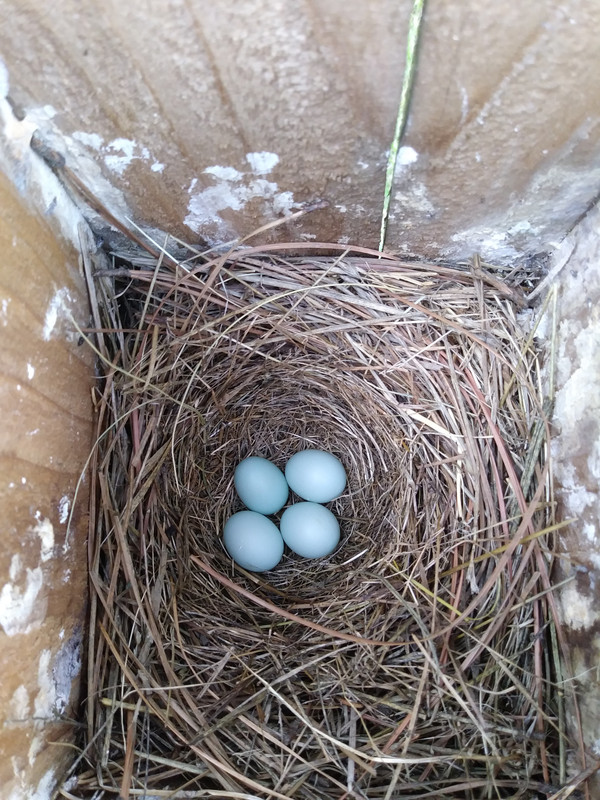 New house, up & ready for the bluebirds. It's a great spot for them - when I mow the surrounding fields, they get really active, catching bugs: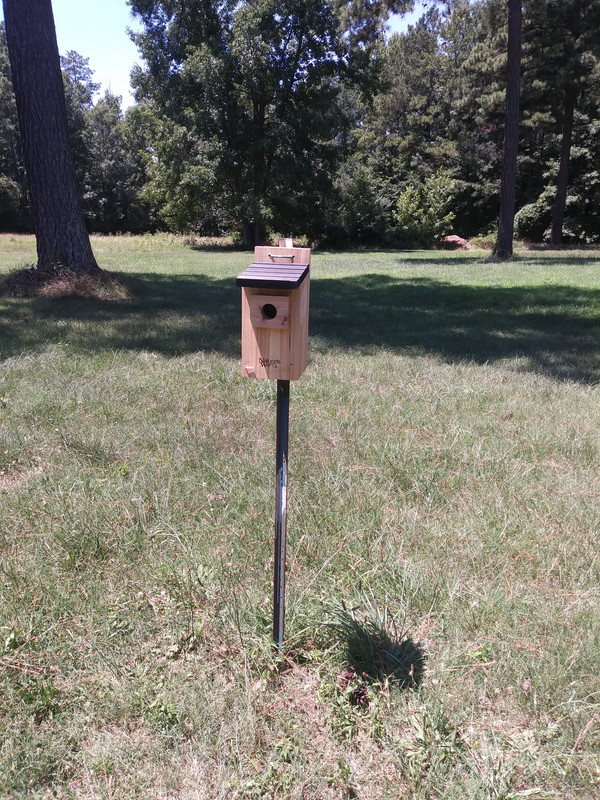 21
posted on
12/07/2019 8:11:38 AM PST
by
Qiviut
(I love the smell of covfefe in the morning - coffee or napalm, depending on the day.)
---
FreeRepublic.com is powered by software copyright 2000-2008 John Robinson