---
To: beebuster2000; Godebert
don't you think early man would have taken saturday and sunday off though? from walking a mile i mean? so that would ad some time.
Yeah, but which days are Saturdays and Sundays. I'm betting they lost the calendar along the way.
You could probably add a few years for stopping for childbirth, burials, fights with mastodons and saber tooth tigers, Christmas and Easter, etc. So, let's say it took a bit longer. :)

11
posted on
04/28/2017 2:51:07 AM PDT
by
raybbr
(That progressive bumper sticker on your car might just as well say, "Yes, I'm THAT stupid!")
---
To: raybbr
Maybe Gigantopithecus blocked their path through the Asian jungles for about 9,970 years.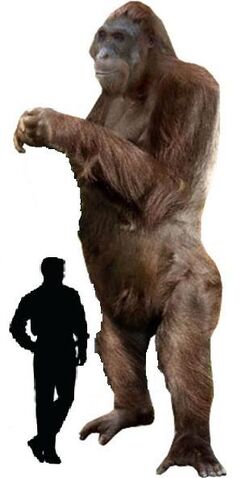 16
posted on
04/28/2017 3:15:51 AM PDT
by
Godebert
(CRUZ: Born in a foreign land to a foreign father.)
---
To: raybbr
You forgot about building canoes to cross the oceans. That will add more years. Getting closer to 10,000 years
39
posted on
04/28/2017 6:33:51 AM PDT
by
Tamatoa
(Fight for our America, Fight for our Country I fought to defend!!!)
---
FreeRepublic.com is powered by software copyright 2000-2008 John Robinson