---
All Your Technology Are Belong To Us
Michelle Obama's Mirror ^ | 6-11-2016 | MOTUS


Posted on 06/11/2016 5:10:24 AM PDT by NOBO2012
---
Navigation: use the links below to view more comments.
first previous 1-20, 21-22 last
---
To: conservatism_IS_compassion
It is far more likely that the government created roadblocks to the invention of the iPhone. Nearly any businessperson can tell you about numerous times when the government caused them delays and extra costs due to excessive regulations. Very few business people can tell you about the government helping them. (Ok, Solyndra. But I'm talking about successful businesses, not welfare programs for government cronies.)
---
To: Swordmaker; Abby4116; afraidfortherepublic; aft_lizard; AF_Blue; amigatec; AppyPappy; arnoldc1; ...
Pelosi thinks we should blame our computer troubles on the Feds instead of Microsoft... PING!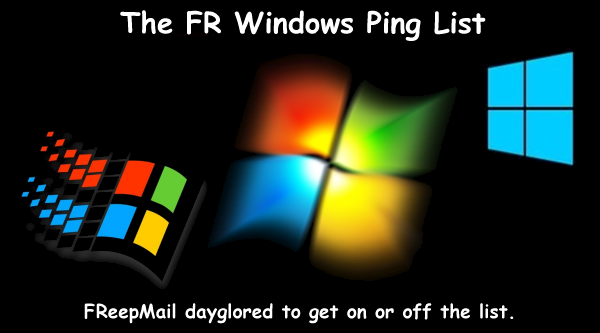 You can find all the Windows Ping list threads with FR search: just search on keyword "windowspinglist".
Why give the government CREDIT for the good things, without them accepting the blame for the bad things as well?!?!
Thanks to Swordmaker for the ping!!

22
posted on
06/13/2016 5:30:23 AM PDT
by
dayglored
("Listen. Strange women lying in ponds distributing swords is no basis for a system of government.")
---
Navigation: use the links below to view more comments.
first previous 1-20, 21-22 last
---
---
FreeRepublic.com is powered by software copyright 2000-2008 John Robinson