---
To: Salem; SJackson; yonif; Simcha7; American in Israel; Taiwan Bocks; Slings and Arrows; wife-mom; ...
All due respects to Pipes, Spencer, Emerson, and Hansen and their great work and research over the years, but this author is premier in my world, now. This review doesn't even scratch the surface of this author's extensive work.
---
AMERICA AT WARAt Salem the Soldier's Homepage ~Honored member of FReeper Leapfrog's "Enemy of Islam" list.Islam, a Religion of Peace®? Some links... by backhoeThe Clash of Ideologies - A Review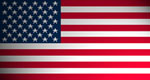 2
posted on
09/17/2005 5:52:10 PM PDT
by
Salem
(FREE REPUBLIC - Fighting to win within the Arena of the War of Ideas! So get in the fight!)
---
To: Salem
Great review, Salem! I've put this book on my list of books to buy!
4
posted on
09/19/2005 7:03:01 AM PDT
by
Convert from ECUSA
(tired of all the shucking and jiving)
---
FreeRepublic.com is powered by software copyright 2000-2008 John Robinson