---
To: 92nina
OK, possibly stupid question: Why do they need to build a 1000 mile, plus, pipeline when a refinery can be built near the source of the oil? It's not like it's in the middle of nowhere Alaska and the refined product can't be reasonably transported.
6
posted on
11/11/2011 10:35:06 AM PST
by
69ConvertibleFirebird
(I now shriek in horror when I drive by my local Target store. Liberals: Word burners)
---
To: 69ConvertibleFirebird
and the refined product can't be reasonably transported
Yes, by pipeline.
So instead of building a pipeline, you suggest building a multi-billion dollar refinery, plus a pipeline?
We don't have a shortage of refineries. The US now is a net exporter of refined products. But we do have a shortage of input to those refineries.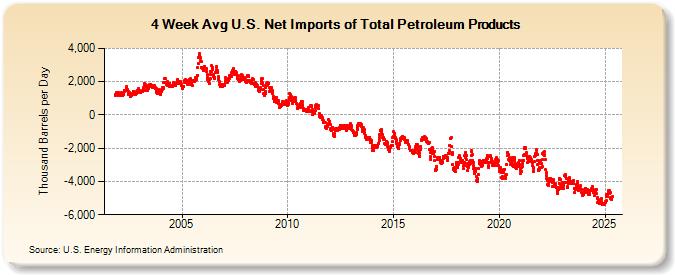 ---
FreeRepublic.com is powered by software copyright 2000-2008 John Robinson