Police Administration Bachelors from the U of L -- Masters of Arts in Military Studies–Unconventional Warfare from the American Military University.
Certified in Ethical Hacking & Digital Forensics + Reverse Malware.

Has served in law enforcement as a sworn state police officer and in national defense as an anti-terrorism expert in the U.S. Army Reserve as a commissioned officer within the Military Police Corps.
Operation Iraqi Freedom in 2003 as an Anti-Terrorism Officer overseeing various patrol activities and securing base and base clusters during the conflict stage of OIF (Combat Veteran). I also aided in the development of a Red Cell Analytical Project in 2004 for Fort Dix, NJ for the Emergency Operations Center on the vulnerability of this deployment base and the outlying threats that existed within the area.
In 2005–2008, returned to Iraq three more times as the Operations Chief for the U.S. Regional Embassy Office in Al Hillah. Has served with Blackwater Worldwide -- 3 tours in 2005 to 2008 as an independent contractor in High Threat Areas of Iraq and was trained and certified by the Executive Protection Institute for Personal Protection Specialist in 2009.


Moved to Cyber Warfare in 2013. Certified Professional Penetration Tester - serving as a defense contractor for multiple agencies on the federal level.

Used to fly and own an experimental helicopter. Every flight was an experiment!
Adopted 2 kids out of the foster care system (because these kids need loving homes too) 1 girl, and 1 boy with cerebral palsy (I'm a huge advocate for special needs children and those that are disabled).
Husband with a caring and (very understandable) wife!


Living the Dream!
Love the United States of America - the Republic!
Oath taker to defend the US Constitution from all enemies - foreign or domestic.

There are insider threats right now in the US!






Highly Recommended Books - The List

https://www.amazon.com/Defeating-Communist-Insurgency-international-security/dp/B0006BNX5M

https://www.goodreads.com/book/show/55885.Learning_to_Eat_Soup_with_a_Knife

https://www.amazon.com/Gideons-Spies-Secret-History-Mossad/dp/0312252846



The only person who really understands communism is the communist who understands it too late'-just, in fact, as he is about to be disembowelled, garrotted or, more merifully, shot by his former comrades.

Defeating Communist Insurgency, by Sir Robert Thompson - 1966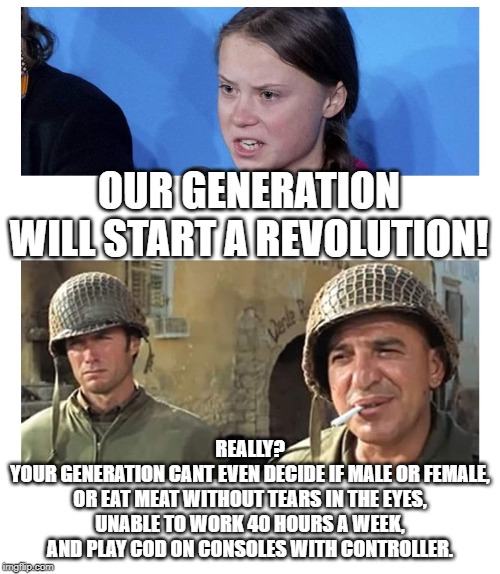 This kinda makes sense - if you stand back and think about it: