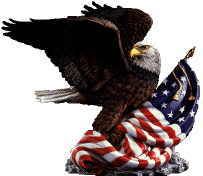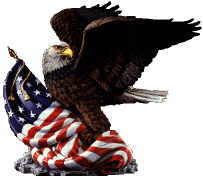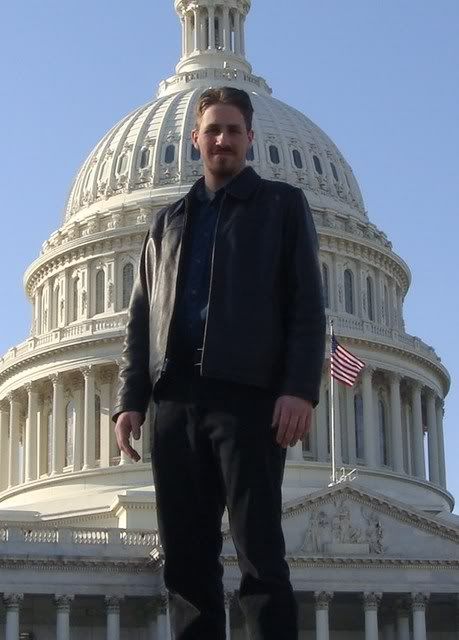 I'm a Christian, a born-again, dedicated to the Lord Jesus Christ, saved-by-grace, Biblical, evangelical Christian. (If you aren't, then I'd love to talk to you about it. Freep-mail me?)

I'm on the Board of Directors with
Students for Concealed Carry on Campus
, as well as a coordinator for my university campus, state chair, media representative and part-time coffee brewer. Our goal is to make colleges and states allow licensed concealed carry on campuses, and stop pretending that "gun-free zone" signs will deter a mass murderer.
I'm conservative, and I defend those beliefs vigorously, with special interests on topics such as abortion, creation vs. evolution, global warming, 2nd Amendment rights and other political topics. I immensely enjoy defending and debating both faith and politics, and the integration thereof. I believe in intelligent, reasoned, skillful debate, and enjoy the study of formal debate, logic, rhetoric, fallacies, and so forth.
I am a single college student studying Business Management, and am intending to enter law school upon graduation. In my spare time, I enjoy family, internet debating (surprise!), pets, literature, the occasional video game, photography, country music, good movies, and good soundtracks. I have an attraction to almost any weapon, particularly swords, including movie weapons. I would love to learn more formal styles of combat.
I enjoy this forum immensely, and Jim Robinson has my immense gratitude for creating it.
It's plain to see our laws keep getting stranger everyday.
The courts won't rest until they've taken all our rights away.
Ain't nothing sacred anymore and everyone's in danger,
When some fool thinks he can take the mask off the Lone Ranger.

Now I'm not one to criticize the way our courts are run,
And I don't complain about the harm some liberals have done.
But this time they've gone one step too far, they're hitting close to home.
We've got to let them know that the Lone Ranger's not alone.

So come on everyone, let's get behind our Lone Ranger.
He's fighting bad guys once again and his career's in danger.
They're trying to take his mask away and give it to a stranger.
So let's do all we can to keep the mask on the Lone Ranger.
For over thirty years Clayton's lived up to the task.
Now some judge has decided he's not fit to wear that mask.
Well, it don't make no difference what that judge might have to say.
Ain't nothing gonna make it right to take that mask away.

(Chorus)

Our courts are all mixed up about just who the bad guys are.
Or maybe they don't know that the Lone Ranger wears a star.
I guess it's up to you and me to see justice gets done.
'Cause if they take his mask away they're hurting everyone.

So come on everyone, let's get behind our Lone Ranger.
He's fighting bad guys once again and his career's in danger.
They're trying to take his mask away and give it to a stranger.
So let's do all we can to keep the mask on the Lone Ranger.
- John T. Douglas, KEEP THE MASK ON THE LONE RANGER, 1979
---
PING LISTS!
Currently, I run five different ping lists. (Whew!)
Return to top
Current members of the Armed Citizen list, kept here for ease of copy-paste pinging:
EdReform; Ladysmith; Petruchio; PeterPrinciple; alpha-8-25-02; F.J. Mitchell; B4Ranch; WBurgVACon; Yehuda; litehaus; SaltyDog; appalachian_dweller; Eaker; Rakkasan1; swmobuffalo; dsmatuska; arthurus; Sweet_Sunflower29; Freedom Blitz; Atheist_Canadian_Conservative; LaraCroft; ShorelineMike; Cool Multiservice Soldier; NerdDad; truemiester; Issaquahking; phoenix0468; TMSuchman; DTogo; mediawatcher44; Eagles6; LanPB01; downtoliberalism; MarkeyD; kAcknor; basil; stopsign; jjmcgo; Nowhere Man; IGOTMINE; MrSarcastic2005; JJR RNCH; loboinok; TrueKnightGalahad; ConservativeWarrior; NonLinear; Americanwolfsbrother; Americanwolf; GregoTX; Fun Bob; Antonello; txroadhawg; Siouxz; ASOC; rogue yam; DoctorRansom; Tenacious 1; drjack; Gondring; woollyone; phatoldphart; Candor7; Vermonter; 38sw; .45MAN; 230FMJ; 109ACS; 2nd Amendment Mama; 26lemoncharlie; 300magnum; 308MBR; Alia; al kafirun; Allosaurs_r_us; AnOldCowhand; appalachian_dweller; Argus; aspiring.hillbilly; aviator; Badray; basil; BayouCoyote; Baynative; beebuster2000; beltfed308; Bennett46; betsyross; BigTom85; BlackRain; BOBWADE; B.O. Plenty; BostonianRightist; Brian328i; Buzwardo; CBF; CCCnative; chesley; CHICAGOFARMER; Chinito; Chuck_101; cpdiii; CJ Wolf; Claytay; Cobra64; Conservative4Life; ConservativeChinese; Conservative Goddess; ConservativeWarrior; CPOSharky; csvset; Cuttnhorse; Da Bilge Troll; dale3fan; Daniel John; DaveLoneRanger; David Hunter; DBWZ; Dead Corpse; Delta 21; Diana in Wisconsin; DirtyDoc; DirtyHarryY2K; D Rider; Don Carlos; downtoliberalism; Dr.Zoidberg; dschemmer; DTwistedSisterS; EdReform; Egon; ElkGroveDan; epow; Euro-American Scum; ezoeni; Fiddlstix; Flyer; FortWorthPatriot; Freedom with Responsibility; Freedom Blitz; FreedomHasACost; FreedomPoster; FrPR; Gadsdenman; garybob; George from New England; glock rocks; G.Mason; goarmy; gonehuntin; GrandEagle; Grani; Grizzled Bear; gruffwolf; gundog; Gunslingr3; Happy2BMe; Hat-Trick; herewego; hillary's_fat_a**; hiredhand; HonestConservative; Honor above all; hophead; Horatio Gates; IdahoNative; IGOTMINE; infidel44; lrb111; ironman; ironwill; jab74951; Javelina; Jaysun; jdontom; JDoutrider; jjames001; JohnD9207; jurroppi1; kAcknor; kcar; KC_Right_Wing_Conspirator; kerryusama04; KeyesPlease; kilowhskey; Klickitat; krakath; kublia khan; kx9088; Lancey Howard; Larry Lucido; lodwick; Lunkker; LurkedLongEnough; Lurker; magslinger; Maelstrom; Malichi; Marauder; mcar; midnightson; missanne; MonroeDNA; moog; mylife; Navy Patriot; Nebr FAL owner; newsgatherer; NonValueAdded; No Surrender No Retreat; NRA Patriot 1976; NY Attitude; Old Mountain man; Old Student; Onyxx; OriginalChristian; OXENinFLA; ozarkgirl; P8riot; paltz; Peanut Gallery; PeteB570; petro45acp; PilloryHillary; Plexi; pocat; Proud Conservative2; Quilla; Rappini; rarestia; recoveringlurker; Redcitizen; Redcloak; RhoTheta; rudy45; saleman; sassysigster; Seamus Mc Gillicuddy; shekkian; shooter223; sidegunner; Sindarian; Siouxz; skyman; SLB; Smile-n-Win; snowsislander; society-by-contract; Songbird51; spanalot; squidcakes; squidward; stopsign; StoneGiant; Stormcrow; Supernatural; SW6906; SWO; Tarantulas; taxesareforever; Taxcider; TChris; Technochick; Texas WOP; TFMcGuire; The Taminator; Taylor814; THUNDER ROAD; Towed_Jumper; TruSite; trussell; TruthRespecter; tubebender; Tuefel Hunden; T Wayne; txnativegop; Ultra Sonic 007; Virginia-American; VNam68; Welsh Rabbit; WLR; Xenophon450; zahal724; zip; Mrs Zip; Danae; NRA1995; sparkomatic; fnord; yer gonna put yer eye out; xrp; rockinqsranch; IYellAtMyTV; jmc813; MonicaG; Doohickey; PalestrinaGal0317; Chasaway; warrior9504; RambozoDClown; voiceinthewind; trimom; DieHard the Hunter; dirtboy; SwinneySwitch; August West; Tree of Liberty; Veritas_est; ER Doc; Boazo; proud_yank; Delmarksman; Kaylee Frye; snuffy smiff; metmom; ncountylee; jamesm51; Brad's Gramma; Hill of Tara; ziggy_dlo; Tolkien; George - the Other; RRyan24; ferri; Andonius_99; pandoraou812; Luircin; Scribbz; King Prout; mastercylinder; Private_Sector_Does_It_Better; Buell_X1-1200; Titan Magroyne; Rio; nj26; Venerable Bede; Thunder90; Mr. Silverback; AxelPaulsenJr; Robobelo; ConservativeOrBust; FairOpinion; CrawDaddyCA; DocRock; jamesm113; HoldFast; Pyro7480; PGalt; IAGreywolf; gtee03; Hawthorn; stephenjohnbanker; arbooz; WestTexasWend; carmenbmw; jan in Colorado; M1 Garand 30-06; sig226; isaiah55version11_0; Recon Dad; lunarbicep; Froufrou; xusafflyer; Teflonic; marinamuffy; smug; BJtheJob; tarawa; beachn4fun; Capn TrVth; Taxman; sopwith; Yorlik803; RebaJ; Crackhead Willie; GregB; Erik Latranyi; InLikeLevin; McGroarty; CharentonChina; Jaxter; mother22wife21; Khepera; Hazcat; FreeorDead; A Strict Constructionist; buccaneer81; bamabaseballmom; broken_clock; junkman72; 95 Bravo; opus86; phantomworker; BruceysMom; DCBryan1; TheMightyQuinn; jim35; Potts Mtn. Pappy; futurerulerkch; crucifiedhope; Chani; 2ndClassCitizen; the lone wolf; Phatboy; ConservativeMind; nothingnew; MelonFarmerJ; Fireone; ozoneliar; CountryBumpkin; dcwusmc; SWO; Chuckulator; Robert Warren Linville; baa39; Radio_Silence; CATravelAgent; aberaussie; General Pershing; RRomo; GoldCountryRedneck; pax_et_bonum; prayin4_swcb; Southern Partisan; fjsva; albee; The SISU kid; Kelly_2000; Coleus; desherwood7; highimpact; Solitar; KoRn; ConservaTexan; Ravelkinbow; AlaskaErik; firemedic155; Old_Grouch; SoldiersPrayingMom; womanpower; MSM Hater; eastforker; gnarledmaw; MadLibDisease; ConservatismNow; dino1955; bkwells; Captain Marvell; 2ndDivisionVet; Oxmix; MisouriMule; rko1933; jblydenburgh; CaliGirl-R; dozer7; CAWats; HipShot; brittmac; Friend_from_the_Frozen_North; abbi_normal_2; scout34; jonascord; AZGunSlinger; kvanbrunt2; carolw; RedlegCPT; Lusis; RushCrush; leapfrog0202; Chronic; Dr.Syn; jagusafr; KodakKing; Sensei Ern; ASH71; DanTheAdmin; TexasTwoStep; thiscouldbemoreconfusing; jholty; verum ago; Veggie Todd; CaptSkip; Old_Mil; vox_freedom; Fireone; 'smith; Rannug; elhombrelibre; hatfieldmccoy; Ret Cop 187; Virginia Ridgerunner; Finop; FavreDLJ07; healy61; YoungSoutherner; JerseyDvl; Diamondhead; algtx; Mr.Smorch; CT102ndInfSister; Praxeas; Domandred; dashing doofus; Longtooths; scheuber; Mad Dawg; stevie_d_64; bamahead; TheZMan; granite; swatbuznik; nin_kasi; johncatl; MBombardier; Widows Son; VeryFRank; ExSoldier; Dick Bachert; Red Badger; Harrius Magnus; the irate magistrate; Stashiu; hiasm; G S Patton; Phil Southern; voteNRA; militant2; GreenThumb420; bellas_sister; LuLuLuLu; HossB86; GovernmentIsTheProblem; freedom9; Paul M; PeterFinn; jahp; jospehm20; banjo joe; GoldMan; wastedyears; PierreLegrand; ~OregonSandy~; Kevmo; My hearts in London - Everett; tgusa; Turret Gunner A20; KingSnorky; skepsel; the mo; The Pack Knight; OldPossum; Kitty Mittens; tuffydoodle; ex 98C MI Dude; Jed Eckert; gimme1ibertee; cshnorthcarolina; monkeycard; HoosierHawk; Califreak; borntoraisehogs; Jesse Segovia; Salo; RTO; kbennkc; mojito; MaxMax; BKerr; Olephart; eXe; rwgal; Lariat; shyguy; BamaGirl; razzle9251; ReluctantDragon; duck duck goose; Olephart; Panzerlied; mountainbunny; Rick.Donaldson; 20yearvet; chicagolady; mjaneangels@aolcom; MaryFromMichigan; artifax; weps4ret; jd792; Lady Jag; nodakkid; King_Corey; QBFimi; Chris DeWeese; PROCON; Havok; LimaLimaMikeFoxtrot; tajgirvan; verga; Paul Heinzman; MSRiverdog; SirLurkedalot; Spktyr; fightinbluhen51; Mediocrates; clee1; Niteranger68; MtnClimber; XeniaSt; Ray54; Weya; Scarpetta; Chronically aghast in Florida; Dionysius; Golgatha; Raven6; Berlin_Freeper; Wierzbowski; MoodyBlu; Kennesaw; ~Kim4VRWC's~; sleddogs; aragorn; AZ .44 MAG; askrenr; Txngal; Red in Blue PA; TheOldLady; beefree; Lee N. Field; AK_47_7.62x39; Pusterfuss; BigBlueJon;



You've been pinged because of your interest in Students for Concealed Carry on Campus and the ongoing mission to remove the double standard of concealed carry between college campuses and city blocks.
Add me! / Remove me

beltfed308; wastedyears; warrior9504; marktwain; The Spirit Of Allegiance; basil; Gilbo_3; Andonius_99; P8riot; EdReform; paulcissa; A Strict Constructionist; monkeycard; basil; George from New England; Toki; rabscuttle385; TxPhysicist; Weya; jan in Colorado; greatdefender; backwoods-engineer; BigBlueJon;

Return to top
Creation vs. evolution


This is the Creationist ping list. We examine the latest science news, as well as the progression of the creationist, evolutionist and intelligent design agendas, and often engage in frequent, heated discussions! Bring your own kevlar.
To to get on or off this list, now the premier creation/evolution/science news list, freep-mail me:
Add me / Remove me




Creationist links:

Answers in Genesis - The largest American creationist organization, with an exhaustive Q & A section to refuting evolutionists

The Creation Research Society - For the wise guys who say creationists aren't scientists

True.Origin - A site to counter the evolutionist website Talk.Origins.

The Institute for Creation Research - Large creationist organization, sister to Answers in Genesis

Creation-Evolution Headlines - Excellent commentary and analysis of current headlines regarding creation and evolution

Creation Ministries International - Former parent group for Answers in Genesis.

Creationism.org - Good index, a launching place for finding other sites and getting some basics down

Tektonics.org - A great site for rebutting skeptics' claims, including on creationism

Creation Apologetics - More overview
Return to top
As of December 21, 2007, all global warming pings and material will be maintained and handled by ToleranceSucksRocks. Please ping him if you want on the list.



Homeschooling!

As of spring 2008, all homeschooling threads are being handled by Metmom
Return to top
Narnia!




Everyone loves a good British fantasy book made into a movie. Lord of the Rings still reigns supreme in my opinion, but Narnia is a great second-place.



(((CHRONICLES OF NARNIA PING)))




This is the list for news regarding Walden Media's
"The Chronicles of Narnia."
Freep-mail if you want on/off this list: Add me! / Remove me



Links: NarniaWeb.com - The foremost Narnia news, discussion and information website.

Narnia Costumes - Brilliant, in-depth breakdown of costume materials, crafting and patterns, with some darn good pictures to go with them. And I don't just give this link because my sister is the webmaster over there.

Find all recent Narnia threads on Free Republic - The hype has kind of died down after the first movie was released, but Prince Caspian is on the move!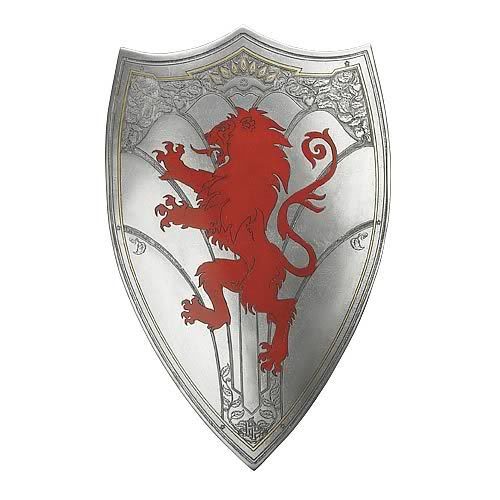 Narnia Pinglist members:
Joe 6-pack, k2blader, Richard Kimball, nicmarlo, Uncle Vlad, tbird5, Borges, ConservativeDude, JenB, SampleMan, TheBattman, SW6906, Borges, JenB, SShultz460, iceskater, HairOfTheDog, ecurbh, Pyro7480, P-Chan Penny, Dunstan McShane, katana, zeugma, ConservativeDude, af_vet_rr, Frank L, KentTrappedInLiberalSeattle, AntiGuv, Kimba, Bahbah, AmericanChef, ConservativeBamaFan, dawn53, I_dmc, ovrtaxt, ClearCase_guy, bahblahbah, Lecie, KidGlock, brewer1516, johnmilken, RayChuang88, AD from SpringBay, DManA, ariamne, AmericanArchConservative, loreldan, Mercat, eno_, Joe 6-pack, tom h, dawn53, ikka, Mamzelle, tiggs, GretchenM, kalee, techgal, GatorGirl, tiamat, kevkrom, Prince Caspian, abner, msp2004, BigBadWolf, girlscout, TitanicMan2003, Soul Seeker, Ultra Sonic, LinnieBeth, RepoGirl, DaughterofEve, newberger, Corin Stormhands, Martin Tell, FreeManWhoCan, Ted, wildwood, Babsig, Tangerine Time Machine, Texas2step, ELS, Ann de IL, P.O.E., onja, Jet Jaguar, Ol' Sox, birddog, AnAmericanMother, Nina0113, lawdoc, xjcsa, jonno, RRyan24, DoctorRansom, gerogirl, Jessarah, NewCenturions, drjack, far sider, Godzilla, unlearner, Woman on Caroline Street, Gandalf_The_Gray, AuH2ORepublican, Miss Behave, ItsOurTimeNow, vikingchick, Bear_in_RoseBear, Talking_Mouse, pamlet, hummingbird, Full Court, dangermouse, I Luv Bush, FloridianBushFan, MarMema, Monkey King, Grizzled Bear, paudio, Politicalmom, Theoden, SC Swamp Fox, zgirl, VictoryGal, newheart, reegs, Macktrek, llmc1, RosieCotton, ChuxsterS, FreePoster, Mrs. Don-o, tajgirvan, BlackVeil, neodad, M0sby, Tanniker Smith, rom; Das Outsider; rabscuttle385; Lawdoc;
---

(((Singles Ping List)))
As of May 2007, I'm helping out with coordinating and hosting some Free Republic singles threads! Please ontact me if you want on or off the list! For ease of pings, and for other hosts, here is a current list of Free Republic Singles:



Singles

Please freepmail DaveLoneRanger to be added / removed


38special; aft_lizard; abishai; A knight without armor; Alberta's Child; Allegra; Amityschild; Anne of DC; annie laurie; Army Air Corps; bannie; beaureguard; Bethbg79; Bigskyfreeper; BoxerBlues; BruceysMom; Capt_Hank; carlr; Chuzzlewit; Cibco; Clemenza; clockwise; ColdSteelTalon; CSM; Dallas59; DancesWithCats; Dan from Michigan; darkangel82; Dashing Dasher; DaveLoneRanger; day10; DCBryan1; defconw; DixieSass; Dmitry Vukicevich; DollyCali; Dr Stormfist; Eurotwit; eeevil conservative; faq; Fearless Freep; fieldmarshaldj; FreedomHasACost; FriendDownUnder; Froufrou; gawatchman; generally; Georgiagirl3814; Goodgirlinred; GOP_Raider; Gracey; Hoodlum91; Hot Tabasco; Iowannabe; Irish_Thatcherite; Jaded; JamesP81; Jaysin; jellybean; Judith Anne; Kate of Spice Island; KC_Conspirator; kellyismetal; krunkygirl; Lainey Dee; LantzALot; Leatherneck_MT; LiveFreee; Lurian; mama_bear; marsh2; Maximus_Ridiculousness; mbraynard; motor mouth; MountainDad; Momaw Nadon; najida; nhoward14; NormsRevenge; NoGrayZone; nowhere Man; Old_Mil; pax_et_bonum; pcottraux; Peacebaby; peek-a-beau; Petruchio; phantom worker; PinkDolphin; pigsmith; Proud_Yank; protest1; Radiohead; RandallFlagg; Rca2000; Redhead; rzeznikj at stout; RockinRight; rocky88; RosieCotton; Sassygirl; Scott7278; Shyla; slugbug; Snugs; SShultz460; Stingy Dog; SuzyQue; Tennessee_Bob; tet68; Texagirl4W; TexasWOP; The Blitherer; TheOracleAtLilac; TheresaKett; The Spirit Of Allegiance; SWAMPSNIPER; Tommix2; TruthNtegrity; trussell; TX flake; txroadkill; Victoria delsoul; WFTR; wku man; woollyone; word_warrior_bob; Yorlik803; shyguy; toothfairy86; My hearts in London - Everett; Shimmer; GOP_Proud; Tolerance Sucks Rocks; rejoicing; Shadowstrike; Ramius; techgal; RebelTex; sthguard; RikaStrom; Grunthor; ozark hilljilly; knarf; sparky7450; mcsparkle; DragonMarine; AntiKev; GulfWar1Vet; DocRock; retrokitten; Battle Axe; chicagolady; Toki; TrueKnightGalahad; florida grl;




Don't forget, Christian, who God has watching over you!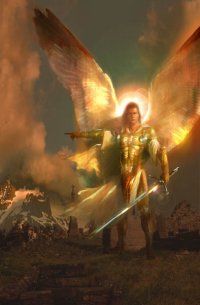 ---
---
"Who was that Masked Man?"
"I'm not sure. But he left this. A silver bullet."

You can't edit this page