Trusting the ILLEGAL ALIEN IN CHIEF on anything he says would be pretty stupid.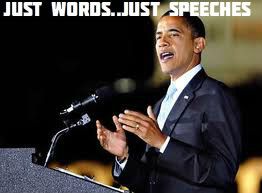 But then again, that Fabian Fascist and Arab-Kenyan would just love to rebuild the United States into a turd-world country, like his home country of Kenya.
Watch
Glenn Beck with Trevor Loudon & his book "Barack Obama and the Enemies Within"
.
Then watch that 29 minute 13 seconds video
Trevor Loudon- An Urgent (and chilling) Message for America
.