---
To: lward99
The word has just come out that the undocumented Tyrant
will CONTINUE to be protected by (co-ineligible) Romney.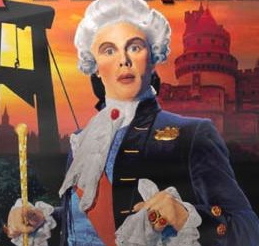 Romney: "Obama was born in the United States"
Romney: "Obama Doesn't Need a Birth Certificate"
Romney: "The citizenship test has been passed"
---
Milt Romney in 2007
Romney - the Magic RINO:
"I'm not running as the Republican view
or a continuation of Republican values.
That's not what brings me to the race.
(Romney Video, accessed 9/19/07)
---
"We don't intend to turn the Republican Party
over to the traitors in the battle just ended.
We will have no more of those candidates who are pledged
to the same goals as our opposition and who seek our support.
Turning the Party over to the so-called moderates
wouldn't make any sense at all.""
-- President Ronald Reagan
4
posted on
07/17/2012 5:25:58 PM PDT
by
Diogenesis
("Freedom is never more than one generation away from extinction. " Pres. Ronald Reagan)
---
To: Diogenesis
Thank you... and President Reagan.
13
posted on
07/17/2012 5:41:06 PM PDT
by
prisoner6
(Right Wing Nuts bolt the Constitution together as the loose screws of the Left fall out!)
---
To: Deb; Diogenesis
38
posted on
07/17/2012 7:59:22 PM PDT
by
xzins
(Retired Army Chaplain and Proud of It! Those who truly support our troops pray for their victory!)
---
FreeRepublic.com is powered by software copyright 2000-2008 John Robinson