---
Will we ever... live on the Moon?
BBC News ^ | 14 June 2012


Posted on 06/14/2012 11:33:44 PM PDT by MinorityRepublican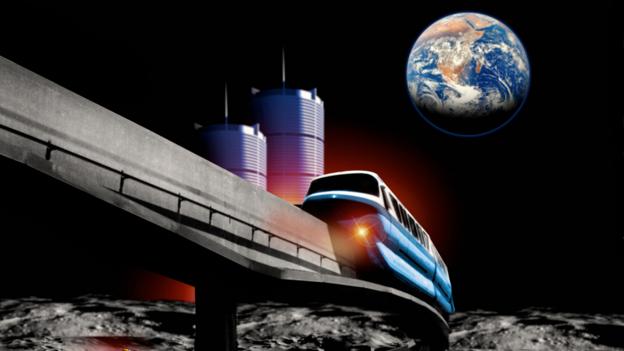 Four decades after the Apollo missions, the idea of colonising the Moon is still the stuff of science fiction. But astronomer Phil Plait argues that it is not an issue of whether we can live there, but how and why we want to.
Will mankind once again walk on the lunar surface? I wouldn't even hesitate to say "yes", because the future is long, and who in the early 1950s would have dared to predict that we would even land a craft on the Moon within 20 years? But in this case, the answer probably isn't as interesting as the question itself – more specifically, when, and why, and how will we do it?
I can think of many possible scenarios that could lead to us colonising the Moon: an extended economic boom that allows us to fund ambitious space exploration; a breakthrough in launch costs which makes them drastically cheaper; or the discovery of some vital natural resource on the Moon. But I don't like betting on breakthroughs.
A better question is then: "What is a likely way we'll end up with a human presence on the Moon?" Given what we know today and extrapolating from there, I have a thought on how this could happen.

(Excerpt) Read more at bbc.com ...
---
TOPICS:
News/Current Events
KEYWORDS:
---
Navigation: use the links below to view more comments.
first 1-20, 21-24 next last
---
---
---
---
---
---
---
---
---
---
---
---
---
---
---
---
---
---
---
---
---
Navigation: use the links below to view more comments.
first 1-20, 21-24 next last
---
---