---
To: BenKenobi; darkwing104; 50mm; Old Sarge; 230FMJ; A.Hun; abigailsmybaby; AFPhys; Aircop_2006; ...
I'm arguing his lawful wife is Jackie, so clearly you've not understood what I'm arguing. :)
Idiot BenKenobi calls Gingrich a bigamist and gets the ZOT!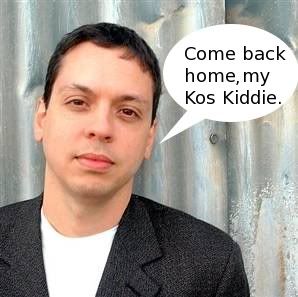 To be added or removed from the Viking Kitty/ZOT Ping List, FReepmail Darkwing104 or 50mm.

---
To: 50mm
Bout time.
Buh bye Nobi Wan.
257
posted on
01/24/2012 5:33:46 PM PST
by
big'ol_freeper
("Evil is powerless if the good are unafraid" ~ Ronald Wilson Reagan)
---
To: 50mm
Thanks...I even gave the guy fair warning.
He could argue well on the positive side...but he kept insisting on trashing Gingrich with lies.
Obi Wan lives in the land of Zot.
259
posted on
01/24/2012 5:45:35 PM PST
by
rbmillerjr
(Conservative Economic and National Security Commentary: econus.blogspot.com)
---
To: 50mm
Wow.. talk about speaking to a pet rock :p
---
FreeRepublic.com is powered by software copyright 2000-2008 John Robinson