---
---
To: george76
True. As unpopular as Barky the Dogeater is on Freerepublic, I believe his ignoring the 2009 Bird flu was the best thing for this country, and I think we should've ignored this as well.....take care of those who got it bad, treat them with Hydroxychlorquine and zinc, and just move on.
2
posted on
10/17/2020 8:10:28 PM PDT
by
MuttTheHoople
(What if the Lord sent COVID-19 to immunize the world from something more deadly?)
---
To: george76
3
posted on
10/17/2020 8:11:44 PM PDT
by
preacher
( Journalism no longer reports news, they use news to shape our society.)
---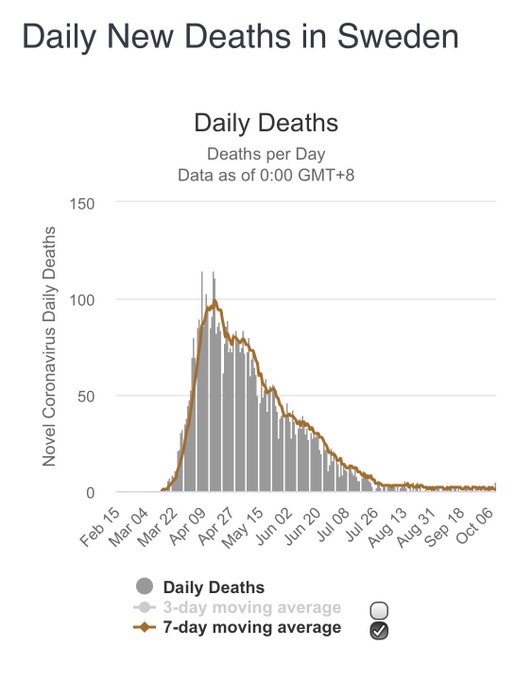 4
posted on
10/17/2020 8:21:06 PM PDT
by
george76
(Ward Churchill : Fake Indian, Fake Scholarship, and Fake Art)
---
To: george76
There is no compelling evidence that lockdowns reduced COVID-19 deaths or the spread of the virus.
There it is.
5
posted on
10/17/2020 9:47:01 PM PDT
by
caww
(...This constant pretending the president is a problem is pure evil!...)
---
To: george76
---
FreeRepublic.com is powered by software copyright 2000-2008 John Robinson