---
To: LoveMyFreedom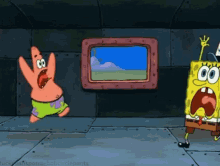 What do we do? somebody tell me what we do now? We're dooooooomed .....
---
To: GulfMan
34
posted on
12/10/2019 7:03:58 AM PST
by
Eleutheria5
(If you are not prepared to use force to defend civilization, then be prepared to accept barbarism.)
---
To: GulfMan
OMG! OMG! It's ANOTHER "Constitutional Crisis."
How many of those have we lived through? The histrionics of the Dems and their press collaborators is laughable. They act like a bunch of gossipy 13 year old girls.

---
To: GulfMan; LoveMyFreedom; FreedBird
If your congress "person" is a Democrat, especially if he or she is a supposedly moderate Democrat, call or email him today! Tell them that if they vote for this bogus impeachment, you will do whatever you can to see that he loses the in the next election. For bonus points, bring up the fact that the real crooks are Obama, his administration, and Biden and his sleazy son Hunter.
I am livid! How dare these people?
102
posted on
12/10/2019 9:43:03 AM PST
by
Pining_4_TX
("Every election is a sort of advance auction sale of stolen goods." ~ H.L. Mencken)
---
FreeRepublic.com is powered by software copyright 2000-2008 John Robinson