---
GOP throws up impeachment shield around Trump
CNN ^ | May 20, 2019 | Stephen Collinson


Posted on 05/20/2019 6:18:44 AM PDT by Innovative
---
Navigation: use the links below to view more comments.
first previous 1-20, 21-40, 41-60, 61-66 last
---
To: Innovative
CNN is so full of crap. The GOP is doing nothing to combat impeachmemt. They know that the left has no impeachable charges against President Trump and that any attempt would fail. That is why the democrats keep sounding like Maxine Waters. This is a fake news article.
---
To: Innovative
"Republicans are moving fast to squelch Justin Amash's rebellion against Donald Trump..."
___________________________________________________
A rebellion of one? Not much of a rebellion.
62
posted on
05/20/2019 11:13:46 AM PDT
by
Bishop_Malachi
(Liberal Socialism - A philosophy which advocates spreading a low standard of living equally.)
---
To: HKMk23
I don't condone violence of that sort, but if there's nothing I can do to stop it, I'll watch.
63
posted on
05/20/2019 11:19:49 AM PDT
by
Eleutheria5
(If you are not prepared to use force to defend civilization, then be prepared to accept barbarism.)
---
To: Sacajaweau
The Dems are in total disarray....
The party of General Disarray & Professor Chaos truly hates the America.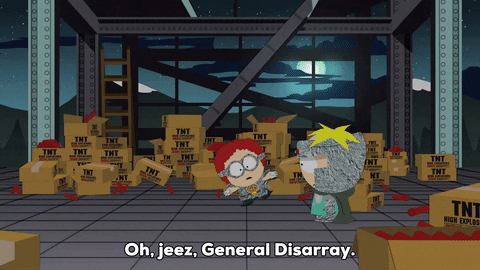 64
posted on
05/20/2019 11:25:09 AM PDT
by
newfreep
("INSIDE EVERY PROGRESSIVE IS A TOTALITARIAN SCREAMING TO GET OUT" - DAVID HOROWITZ)
---
To: M. Thatcher
>> give me a break
Keep in mind that CNN is now ATT
---
To: Innovative
If I wanted to hear what CNN had to say, I'd watch CNN.
Why FReepers post and read fake news like this is beyond me. Is it like rubbernecking at the scene of a bad pile-up on the freeway? Can people not resist looking to see if there is some blood and gore?
---
Navigation: use the links below to view more comments.
first previous 1-20, 21-40, 41-60, 61-66 last
---
---
FreeRepublic.com is powered by software copyright 2000-2008 John Robinson