---
AmmoLand News Quoted in the New York Times, on Second Amendment
Ammoland ^ | 8 January, 2019 | Dean Weingarten


Posted on 01/11/2019 6:25:24 AM PST by marktwain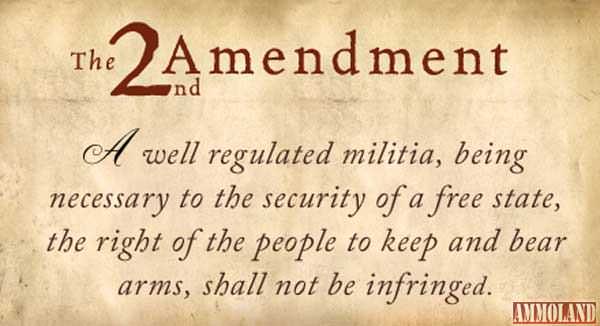 My words seldom appear in the New York Times. It is interesting when they do. It shows, to use a phrase of the Left "we are making progress." This occurrence was from the article published on Ammoland about the Third Circuit failing to protect Second Amendment rights. From nytimes.com:
The 49-year-old Judge Bibas, a former law professor, won plaudits for his dissenting opinion. "It is easy to see why President Trump chose to appoint him," said an article on the website ammoland.com that appeared under the headline: "Third Circuit: Second Amendment Is a Second Rate Right." John O. McGinnis, a well-known conservative professor at Northwestern University Law School, writing on the Law and Liberty website, called Judge Bibas's dissent "the judicial equivalent of a perfect game, a first-round knockout, or a checkmate within 10 moves." He added, "It will not be the last opinion of the Trump appellate judges that will shake the judiciary from its dogmatic slumber."
The author of the opinion/editorial above is Linda Greenhouse, a self-proclaimed progressive. Linda Greenhouse is a longtime, highly awarded leftist journalist with a law degree from Yale. She is the ultimate in Supreme Court insider journalists. She is, unsurprisingly, a doctrinaire Progressive who views the Constitution as a document to be shaped and changed by judges as they see fit. Consider her writing on Clarence Thomas. From that column:
So no, the court's future is not already here, not yet. Those of us on the progressive side of the street are unlikely to look back on
(Excerpt) Read more at ammoland.com ...
---
TOPICS: Constitution/Conservatism; Culture/Society; Government; News/Current Events
KEYWORDS: banglist; constitution; nyt; secondamendment
---
---
---
---
---
---
---
---
---