---
Wile E. Democrat sent those 'bombs'!
https://pbs.twimg.com/media/DqSp4FyWwAEZCng.jpg ^ | 10/24/2018 | By Laz A. Mataz


Posted on 10/24/2018 12:09:41 PM PDT by Lazamataz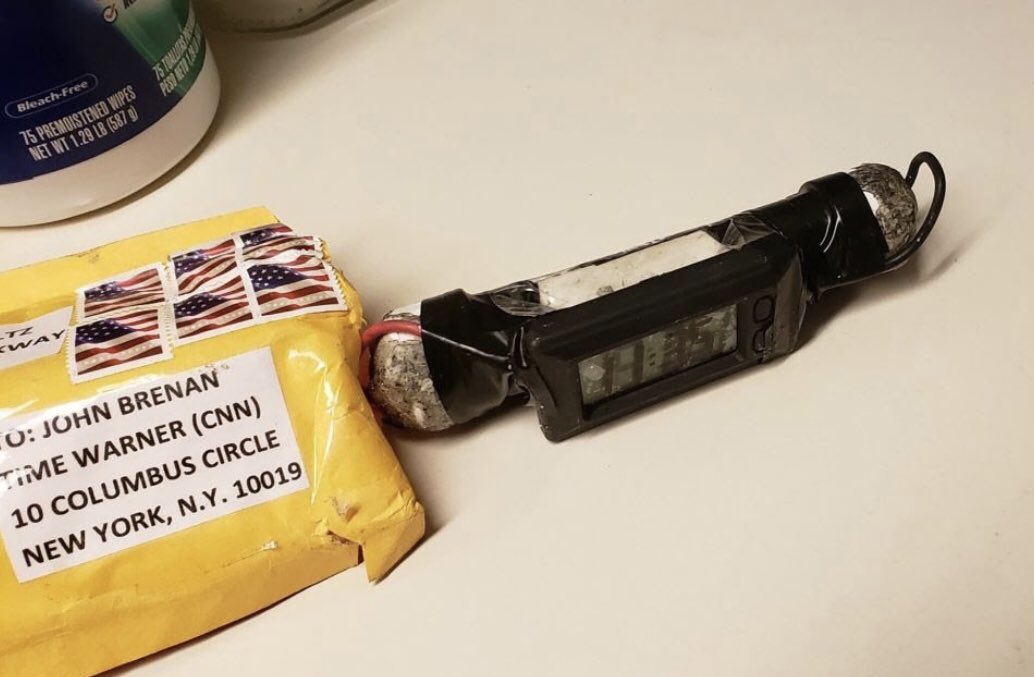 This is the supposed 'bomb'.
Observations:
TWO wires? That's Road Runner Show material. Two wires doubles the chance of a screwup. A skilled operator would put ONE wire in ONE end, that wire consisting of two leads.


And put each wire on OPPOSITE ENDS? What, are you planning to run current through the entire payload? How about you simply run the one wire to a detonator device?


And look at the timer. It's HUGE. You could definitely get the same job done with a much smaller, much more efficient device... and even pack it into the pipe.
This setup screams "Look at me! I'm a DEADLY BOMB!", not so much that it was an actual attempt to bomb someone.
I'm surprised they didn't tape a few road flares together, and send it with an old ticking windup alarm clock.
Wile E. Coyote did it first, and better.

---
TOPICS: Miscellaneous; News/Current Events
KEYWORDS: 2018midterms; bombscares; bs; caravanoffnews; falseflag; hoaxbombs; mailbombs; octobersurprise
---
Navigation: use the links below to view more comments.
first 1-20, 21-40, 41-60, 61-80 ... 121-133 next last
---
---
---
---
---
---
---
---
---
---
---
---
---
---
---
---
---
---
---
---
---
Navigation: use the links below to view more comments.
first 1-20, 21-40, 41-60, 61-80 ... 121-133 next last
---
---