---
One-time hostage of Iranian militants urges denial of visa to new Iran envoy involved in siege
FoxNews ^ | March 31, 2014 | Eric Shawn


Posted on 03/31/2014 6:55:37 PM PDT by Hoodat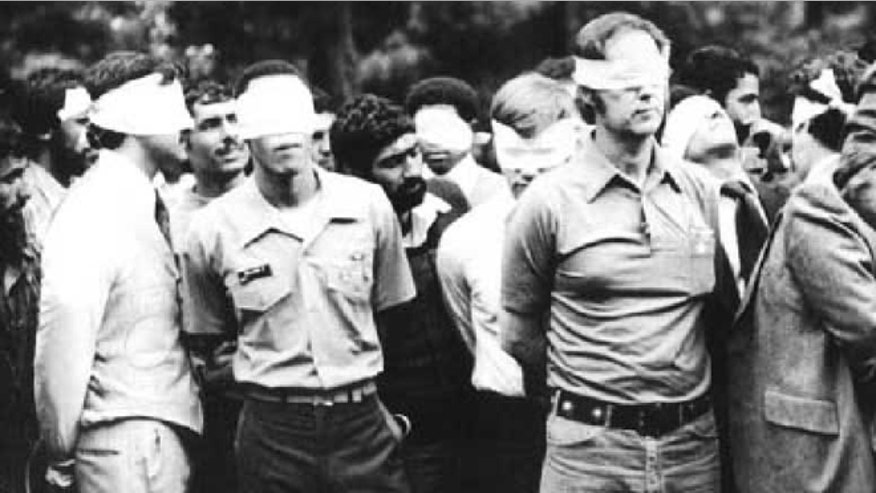 Hostages captured after the 1979 siege on the US Embassy in Tehran are seen in this undated file photo.
Former American hostage Barry Rosen, held by student extremists at the U.S. Embassy in Tehran for more than a year, said Monday it would be an "outrage" and "disgrace" if Washington gave a visa to one of the militants recently named by Iran as its new U.N. ambassador.

"It may be a precedent but if the president and the Congress don't condemn this act by the Islamic Republic, then our captivity and suffering for 444 days at the hands of Iran was for nothing," Rosen said. "He can never set foot on American soil."

Iran wants to send Hamid Aboutalebi to New York as its new U.N. ambassador. He may be a 56-year-old veteran diplomat, but it turns out that Aboutalebi was apparently a member of the hard-line Muslim student group that in 1979 took over the U.S. embassy in Tehran for 444 days and held American diplomats hostage.

"It's a disgrace if the United States government accepts Aboutalebi's visa as Iranian Ambassador to the U.N.," Rosen said.

Rosen was the embassy's press attaché, who was blindfolded and held at gunpoint, along with 51 fellow Americans taken hostage. In a statement to Fox News, Rosen demanded that the Obama administration deny a visa to Aboutalebi to prevent him from taking up Tehran's U.N. post.

U.S. State Department spokesperson Marie Harf did not indicate if the administration intends to bar Aboutalebi from the country by refusing to issue him a visa. . .

(Excerpt) Read more at foxnews.com ...
---
TOPICS: Foreign Affairs; Front Page News; News/Current Events
KEYWORDS: aboutalebi; ambassador; barryrosen; hostagecrisis; hostages; iran; jimmycarter; obama; rouhani; tehranembassy; treason
---
Navigation: use the links below to view more comments.
first 1-20, 21 next last
---
---
---
---
---
---
---
---
---
---
---
---
---
---
---
---
---
---
---
---
---
Navigation: use the links below to view more comments.
first 1-20, 21 next last
---
---