---
Affordable Care Act Could Be Further Hamstrung By Shortage Of Doctors
CBSNewYork ^ | November 4, 2013


Posted on 11/04/2013 4:25:00 PM PST by Hotlanta Mike
---
Navigation: use the links below to view more comments.
first previous 1-50, 51-55 last
---
To: Nachum
I'm sure that if they just chain the Surgeons to the operating tables it will work.
51
posted on
11/04/2013 6:13:43 PM PST
by
Reagan80
("In this current crisis, government is not the solution to our problems, government IS the problem")
---
To: Paladin2
Forget the Docs, we need to see the Nurses.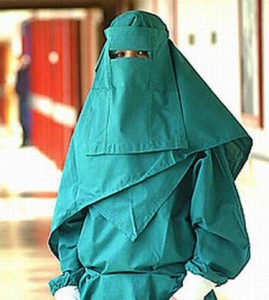 Mr Paladin....nurse will see you now.

52
posted on
11/04/2013 6:56:34 PM PST
by
spokeshave
(While Zero plays silly card games like Spades - Putin plays for keeps.)
---
To: Gabrial
My boss is a flaming liberal retard PHD from socialist UW-Madistan, and he has 3 adult boys (all in their 20's) who also went to UW-Madistan and will vote hands down for any demoRAT union politician or socialist or leftist ideology. However his oldest son, age 28 is now going to Med school, and I will be very interested to see his reaction now to 0dumb0 & the Atrocity Care Act. I can't wait to get 1-on-1 with him, and just grill him about his hero, 0dumb0, and how 0dumb0 is destroying not only our health care system, but also is destroying the middle class as well. If he is still for 0dumb0 after all this, then I hope he chokes on the shear volume of paperwork & compliance with 0dumb0Care.
---
To: rcrngroup
Unfortunately, like the brainwashed youth in Cambodia that were told to kill millions of their fellow citizens, these true believers in may (just like the youth members of the Khmer Rouge) simply follow the orders given to them by the State.
That said, I would love to hear the outcome of your conversations.

54
posted on
11/05/2013 6:23:05 AM PST
by
Gabrial
(The nightmare will continue as long as the nightmare is in the Whitehouse.)
---
To: Gabrial
It will be interesting I'm sure!
---
Navigation: use the links below to view more comments.
first previous 1-50, 51-55 last
---
---
FreeRepublic.com is powered by software copyright 2000-2008 John Robinson