---
Ft. Hood shooter Major Nidal Hasan forcibly shaved in military prison after being sentenced to death
The Daily Mail (U.K.) ^ | 4 September 2013 | The Daily Mail (U.K.)


Posted on 09/04/2013 7:44:13 PM PDT by DogByte6RER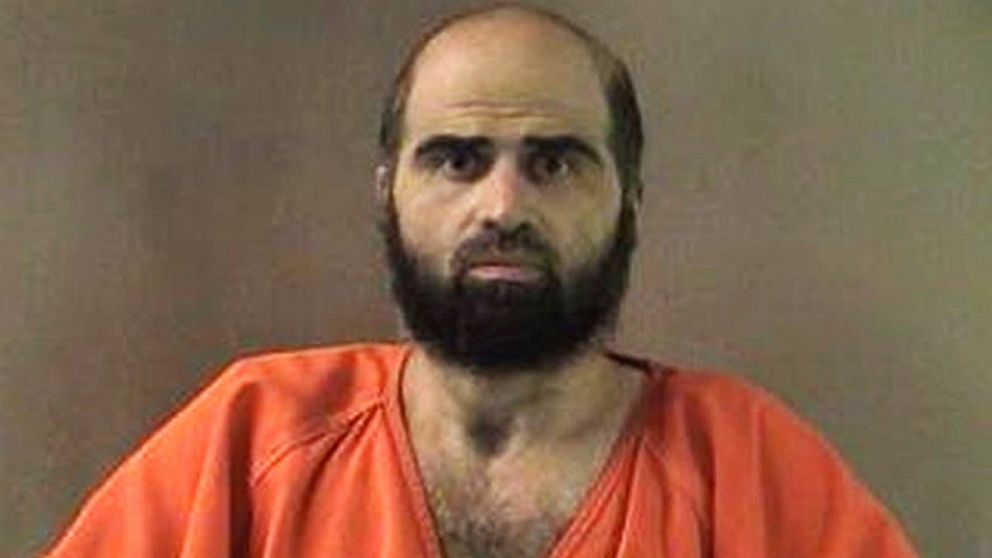 Fort Hood shooter Major Nidal Hasan forcibly shaved in military prison after being sentenced to death
• Major Nidal Hasan began growing a beard in the years after the November 2009 shooting that left 13 dead and 30 wounded
The Army psychiatrist sentenced to death for the Fort Hood shooting rampage has been forcibly shaved, an Army spokesman said on Tuesday.
Major Nidal Hasan began growing a beard in the years after the November 2009 shooting that left 13 dead and 30 wounded. The beard prompted delays to his court-martial because it violated Army grooming regulations.
He was convicted of all charges last month at his court-martial at the Central Texas Army post and sentenced to death.
Now, Hasan is an inmate at the U.S. Detention Barracks at Fort Leavenworth, Kansas, home to the military death row.
Lt. Col. S. Justin Platt, an Army spokesman, said in a statement on Tuesday that Hasan had been shaved. He did not specify when or provide details, however.
Officials at Fort Leavenworth previously had said Hasan would be subject to Army regulations.
Hasan dispensed with all criminal defense counsel and represented himself during his trial. A message left with John Galligan, Hasan's first criminal defense attorney who still represents him in civil matters, was not returned.
Hasan said he grew the beard because his Muslim faith required it and was not meant as a show of disrespect.

(Excerpt) Read more at dailymail.co.uk ...
---
TOPICS: Crime/Corruption; Extended News; Government; News/Current Events; US: Kansas; War on Terror
KEYWORDS: army; deathrow; forthoodshooter; fortleavenworth; grooming; hasan; islam; leavenworth; muhammadsminions; muslims; nidalhasan; ratbastard; religionofpeace; shaved; shavingcream
---
Navigation: use the links below to view more comments.
first 1-20, 21-40, 41-47 next last
---
---
---
---
---
---
---
---
---
---
---
---
---
---
---
---
---
---
---
---
---
Navigation: use the links below to view more comments.
first 1-20, 21-40, 41-47 next last
---
---