---
To: AmericanInTokyo
"It's a Gulf of Tonkin if you ask me. This is my first instinct. It is a shame when I believe the Syrian Foreign Minister over the LYING SON OF BITCH John Kerry who also claimed our own troops committed "war crimes". He damned well could be lying here, too. "
AMAZING how quiet the Anti-War liberal left is on yet another pending undeclared war by the Peace Prize President Obama, isn't it??
LBJ went from being a so called great president with the liberals with his war on poverty, which is still being lost, to one of the worse presidents ever after he deepened the Nam War because of the so called Gulf of Tonkin event.
Now, Obozoliar appears to be following in the footsteps of LBJ with his lies about Assad and Syria, while covering for the Muslim Brotherhood Thugs and al Queda in Syria.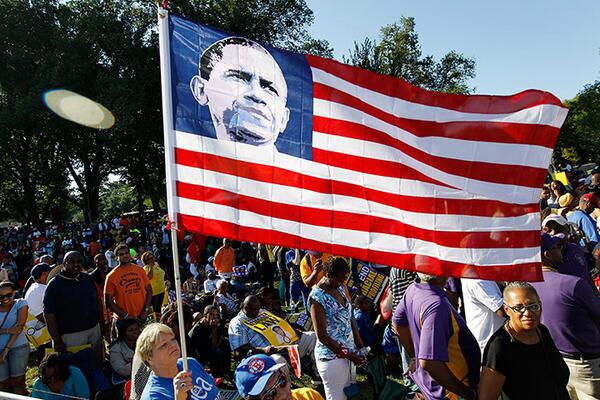 "Obongo's drawing us in and he will go with or without the consent of the Congress and the Consent of the Governed. This could be an impeachable act if he botches it and was not legally covered. What's it to him if a few US pilots get shotdown, some guys get seriously injured in the cruise missile prep on our ships, Americans citizens are kidnapped by Hezbollah in Beirut,, US Embassy and consulates across the Middle East are MANPAD-ed with major strikes, and otherwise all hell breaks loose. Domestically, he can get NSA, Obamacare, Fox News wiretap-gate, IRS-gate and Benghazi off the front pages."

44
posted on
08/27/2013 7:40:08 AM PDT
by
Grampa Dave
( Obozoliar and his thugs in his outhouse lie 24/7/365. They are unable to tell the truth.)
---
To: Grampa Dave
Oh you noticed the Dem silence. They were hoping you wouldn't notice. They are at the moment desperately trying to find ways that this is right and W's action in Iraq was wrong.
Maybe one of those little three-column charts will appear in one of the print lackeys with the action in the middle column and the left and right columns showing the difference between the evil Bush and Saint Obama.
---
FreeRepublic.com is powered by software copyright 2000-2008 John Robinson