---
To: Oldeconomybuyer
AMAZING how quiet the Anti-War liberal left is on yet another pending undeclared war by the Peace Prize President Obama, isn't it??
LBJ went from being a so called great liberal president with the liberals with his war on poverty, which is still being lost, to one of the worse presidents ever after he deepened the Nam War.
Now, Obozoliar appears to be following in the footsteps of LBJ with his lies about Assad and Syria, while covering for the Muslim Brotherhood Thugs and al Queda in Syria.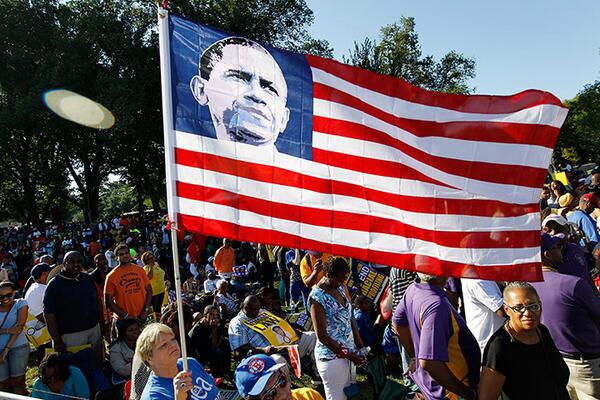 14
posted on
08/26/2013 5:31:52 PM PDT
by
Grampa Dave
( Obozoliar and his thugs in his outhouse lie 24/7/365. They are unable to tell the truth.)
---
To: Grampa Dave
The drone king says Obey...
18
posted on
08/26/2013 5:44:34 PM PDT
by
Hotlanta Mike
("Governing a great nation is like cooking a small fish - too much handling will spoil it." Lao Tzu)
---
To: Grampa Dave
It does
NOT
help, though, that we have Fox News, Peter King, John McQueeg, Bill Kristol, etc, etc., constantly needling zero with "Hey, what about that red line??? Huh??? Huh?? What about it???"
This is a rare case in which the country would be better served if we let zero save face and back away from his ill-advised comment.

69
posted on
08/27/2013 6:56:31 AM PDT
by
Notary Sojac
(Mi tio es enfermo, pero la carretera es verde!)
---
FreeRepublic.com is powered by software copyright 2000-2008 John Robinson