---
Senators Ask if NSA Collected Gun Data: Potential to construct gun database, senators say
The Washington Free Beacon ^ | June 28, 2013 | C.J. Ciaramella


Posted on 06/30/2013 2:20:05 PM PDT by 2ndDivisionVet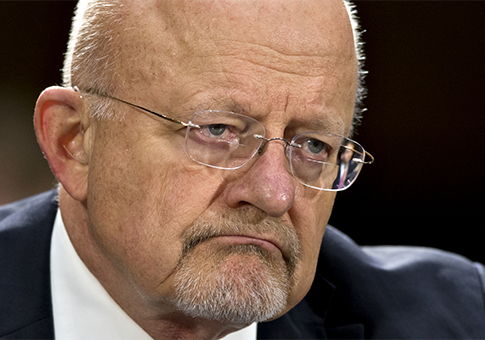 Senators are questioning whether the National Security Agency collected bulk data on more than just Americans' phone records, such as firearm and book purchases.
A bipartisan group of 26 senators, led by Sen. Ron Wyden (D., Ore.) asked Director of National Intelligence James Clapper to detail the scope and limits of the National Security Agency's surveillance activities in a letter released Friday.
"We are concerned that by depending on secret interpretations of the PATRIOT Act that differed from an intuitive reading of the statute, this program essentially relied for years on a secret body of law," the senators wrote in the letter.
The NSA's surveillance program has come under intense scrutiny following a leak revealing the agency harvested the phone metadata of millions of American citizens.
The senators noted that the federal government's authority under Section 215 of the PATRIOT Act is broad and rife with potential for abuse. Among the senators' concerns was whether the NSA's bulk data harvesting program could be used to construct a gun registry or violate other privacy laws.
"It can be used to collect information on credit card purchases, pharmacy records, library records, firearm sales records, financial information, and a range of other sensitive subjects," the senators wrote. "And the bulk collection authority could potentially be used to supersede bans on maintaining gun owner databases, or laws protecting the privacy of medical records, financial records, and records of book and movie purchases."
The senators asked Clapper in the letter whether the NSA used PATRIOT Act authorities to conduct bulk collection of other types of records, and whether there are any instances of the agency violating a court order in the process of such collections.....

(Excerpt) Read more at freebeacon.com ...
---
TOPICS: Constitution/Conservatism; Crime/Corruption; Front Page News; Government
KEYWORDS: banglist; guncontrol; nsa; obama; secondamendment; surveillance
---
Navigation: use the links below to view more comments.
first 1-20, 21-34 next last
---
---
---
---
---
---
---
---
---
---
---
---
---
---
---
---
---
---
---
---
---
Navigation: use the links below to view more comments.
first 1-20, 21-34 next last
---
---