---
To: freedumb2003
Mooch looks like she's hiding the hotel pillow under that smock.
---
To: RedStateGuyTrappedinCT
Speaking of Mooch...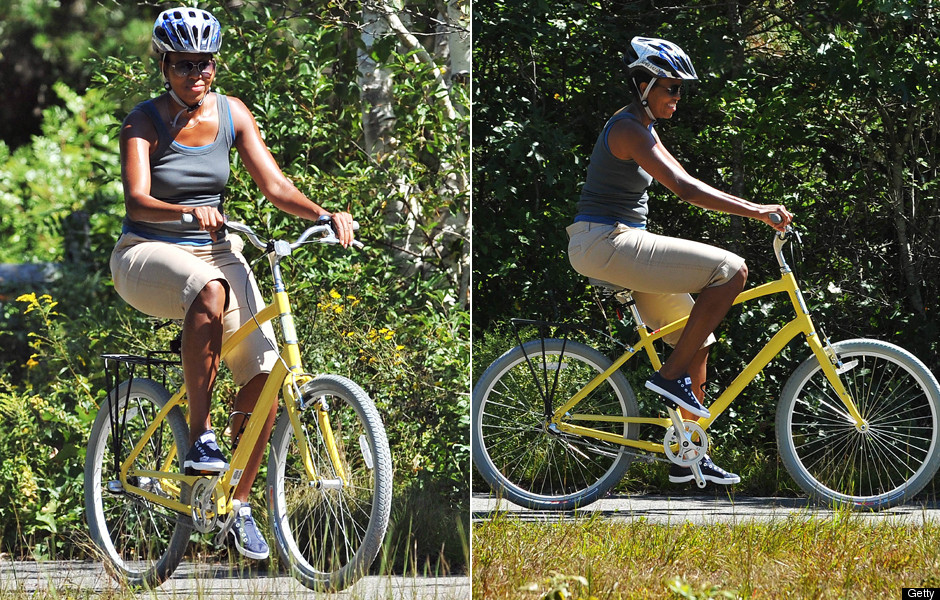 She don't care about no fat person ban. She'll fly in her own bike.

24
posted on
05/02/2013 2:22:05 PM PDT
by
Responsibility2nd
(NO LIBS. This Means Liberals and (L)libertarians! Same Thing. NO LIBS!!)
---
To: RedStateGuyTrappedinCT; freedumb2003; All
Don't you know that African women have big butts for a heredity survival reason. Overweight protects against starvation. Putting it all on the rear protects the rest of the body from overheating. If you see a picture of Michelle you will see her arms are not fat.
Regarding the weight limit. By signing the contract, the rider swears he/she is not over 260 lbs. I don't know if they ever see the person. If they are very heavy and then get in an accident/damage the bike with overweight, then they are liable and the bike company is not. I can imagine a 300 pounder roaring down a hill could be very dangerous to both himself and others and the bike.
---
FreeRepublic.com is powered by software copyright 2000-2008 John Robinson