No surprise at all as "Red Ken" has been a busy, busy boy for years:
From http://en.wikipedia.org/wiki/Ken_Livingstone
In 2004 during that year's London mayoral election, Livingstone was quoted on The Guardian's website as saying: "I just long for the day I wake up and find that the Saudi Royal Family are swinging from lamp-posts and they've got a proper government that represents the people of Saudi Arabia."[274] He was criticised for his comments. Simon Hughes, the Liberal Democrats mayoral candidate, said the remarks were "deeply unhelpful, offensive and inappropriate".[275]
In a March 2005 commentary in The Guardian he accused Israel's prime minister Ariel Sharon of being a "war criminal", citing his alleged personal responsibility for the Sabra and Shatila massacre in 1982 and accusations of ethnic cleansing.[276]
On 20 July 2005, Livingstone made the following comments in a BBC interview about the role of foreign policy as a motivation for the London bombings of two weeks earlier:
"I think you've just had 80 years of western intervention into predominantly Arab lands because of the western need for oil. We've propped up unsavoury governments, we've overthrown ones we didn't consider sympathetic. And I think the particular problem we have at the moment is that in the 1980s ... the Americans recruited and trained Osama Bin Laden, taught him how to kill, to make bombs, and set him off to kill the Russians and drive them out of Afghanistan. They didn't give any thought to the fact that once he'd done that he might turn on his creators. A lot of young people see the double standards, they see what happens in Guantanamo Bay, and they just think that there isn't a just foreign policy."
Later in the interview he stated, about the Palestinians of the West Bank and Gaza Strip:
"Under foreign occupation and denied the right to vote, denied the right to run your own affairs, often denied the right to work for three generations, I suspect that if it had happened here in England, we would have produced a lot of suicide bombers ourselves."[277]
Right-wing commentator Mark Steyn described the interview as Livingstone "artfully" attempting "to draw a distinction between Muslim terrorists blowing up his own public transit (which he didn't approve of) and Muslim terrorists blowing up Israeli public transit (which he was inclined to be sympathetic to)."[278]
In November 2003, Livingstone made headlines for referring to US President George W. Bush as 'the greatest threat to life on this planet,' just before Bush's official visit to the UK. Livingstone also organised an alternative 'Peace Reception' at City Hall 'for everybody who is not George Bush,' with anti-war Vietnam veteran Ron Kovic as the guest of honour. In 2004 he referred to Bush as "the most corrupt American president since Harding in the Twenties".[279] In July 2007 Livingstone stated that Prime Minister Gordon Brown needed to explain to Bush "that US governments need to return to a realistic view of the world. The US is the world's single most powerful country, but much weaker than the rest of the world put together. The attempt by one country to unilaterally impose itself on the rest of the world is not only undesirable but simply won't work."[280]
At a 2 January 2009 London press conference featuring celebrities announcing opposition to Israel's launch of the Gaza War, Livingstone called for the European Union and the UK to bring home their ambassadors to Israel to express disapproval for the "slaughter and systematic murder of innocent Arabs".[281][282]
Livingstone said he was "appalled" that Osama bin Laden had been shot dead by US Special forces "in his pyjamas" and "in front of his kid," and that the values of a western democracy would have been best demonstrated if Bin Laden had been put on trial and his words challenged.[283]
So, if "Red Ken" should slip on a banana peel and break his bloody neck...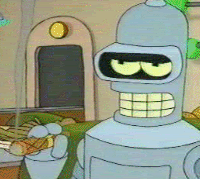 I would not shed a tear—