---
To: C. Edmund Wright
Reminds me of the Kids in the Hall "Bad Doctor" sketch: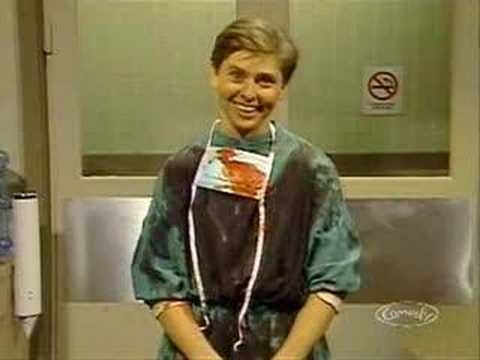 "The only thing I'm actually sorta good at is referrals. You know that thing where doctors send patients to other doctors. Well, I'm the king of referrals. What I do is I call the, uh, the sick person into my office, and I stare for a long time really seriously at this blank sheet of paper. Then I say, "Hmmm. I'd like you to see someone. He's a specialist in this area." (laughs) There are specialists who have their whole career based on my referrals. I am the cornerstone of a medical empire."

---
To: dfwgator
My doctor considering going to "concierge" service
Good for everything except surgery. Then you want "maitre d'" service. I mean, really, who wants a table next to the kitchen?

---
To: dfwgator
---
FreeRepublic.com is powered by software copyright 2000-2008 John Robinson