---
To: FReepers
With hearts fortified with these animating reflections, we most solemnly, before God and the world, declare, that, exerting the utmost energy of those powers, which our beneficent Creator hath graciously bestowed upon us, the arms we have compelled by our enemies to assume, we will, in defiance of every hazard, with unabating firmness and perseverance employ for the preservation of our liberties; being with one mind resolved to die freemen rather than to live as slaves. - John Dickinson and Thomas Jefferson, Declaration of the Cause and Necessity of Taking up Arms, July 6, 1775
Click The Pic To Donate
---
To: DJ MacWoW; FReepers; All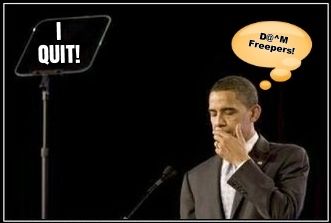 Freepers, your Contributions make every difference!
Please keep 'em coming! Thank you all very much!
---
To: Everybody
Thank you very much, Texas FReeper!!

The New Monthly Donor Count!!

Five Rounds of Ten Are Complete!!
Thank you, upchuck, LibLieSlayer, BooBoo1000, glock rocks, and jazusamo!!

The Count for Round 6 is Starting!!

These FReepers have paid or will pay $10 for each New Monthly Sign-up!!
JaniceTheMenace has prepaid for Round 6
glock rocks has prepaid for Round 7

WOO HOO!! 50 NEW MONTHLY DONORS SO FAR THIS FREEPATHON!!
Including 9 New Dollar-A-Day Donors!!


---
FreeRepublic.com is powered by software copyright 2000-2008 John Robinson