---
To: Pan_Yan
High school, likely majority black.
Doesn't have the pull. Most white libs see it as typical black behavior, and they thank their atheist that they live in a "good" neighborhood.
---
To: VanDeKoik
Just saw, on TV, a young white man in cuffs being put in a police car. Described him as the suspect in the shooting.
6
posted on
01/31/2013 11:43:10 AM PST
by
Red_Devil 232
(VietVet - USMC All Ready On The Right? All Ready On The Left? All Ready On The Firing Line!)
---
To: VanDeKoik; MinorityRepublican; little jeremiah; DJ MacWoW
High school, likely majority black.
I'm presuming that Carver High was named after George Washington Carver. Since FReepers are, by far, the most intelligent collection of people on the web, I'm hoping that someone can shed light on whether G.W. Carver was a homosexual or not.
He never married, shunned advances from women (or so the story goes) and did live with a man, Austin Wingate Curtis, from 1934 until Carver's death in 1943. Upon his demise, all of Carver's estate went to Curtis. There are varying views on this and I'm sure a FReeper can set the record straight (pun very much intended). I don't trust the credibility of 95% of what's scattered on the web but I do have near total trust in the Free Republic membership.
Thanks in advance to those I've pinged for their long record of accuracy and for anyone else who may have researched the matter.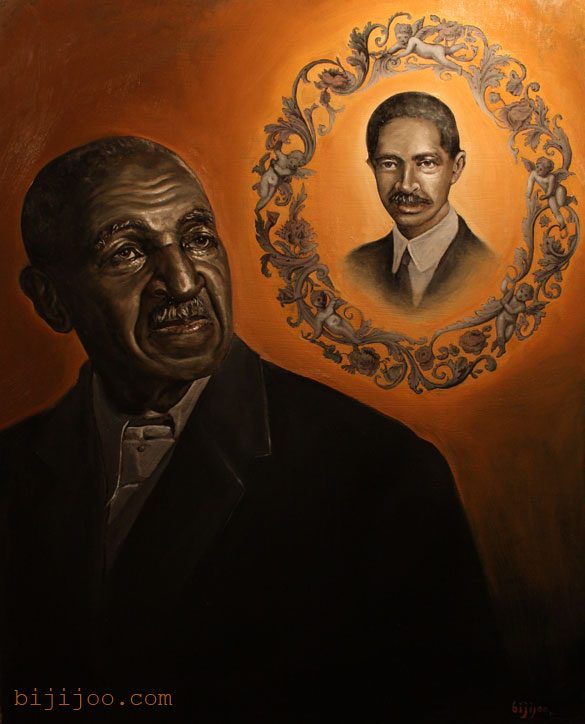 Carver with Curtis shown in inset.

---
To: VanDeKoik
32
posted on
01/31/2013 1:02:16 PM PST
by
bgill
(We've passed the point of no return. Welcome to Al Amerika.)
---
FreeRepublic.com is powered by software copyright 2000-2008 John Robinson