---
To: VanDeKoik; MinorityRepublican; little jeremiah; DJ MacWoW
High school, likely majority black.
I'm presuming that Carver High was named after George Washington Carver. Since FReepers are, by far, the most intelligent collection of people on the web, I'm hoping that someone can shed light on whether G.W. Carver was a homosexual or not.
He never married, shunned advances from women (or so the story goes) and did live with a man, Austin Wingate Curtis, from 1934 until Carver's death in 1943. Upon his demise, all of Carver's estate went to Curtis. There are varying views on this and I'm sure a FReeper can set the record straight (pun very much intended). I don't trust the credibility of 95% of what's scattered on the web but I do have near total trust in the Free Republic membership.
Thanks in advance to those I've pinged for their long record of accuracy and for anyone else who may have researched the matter.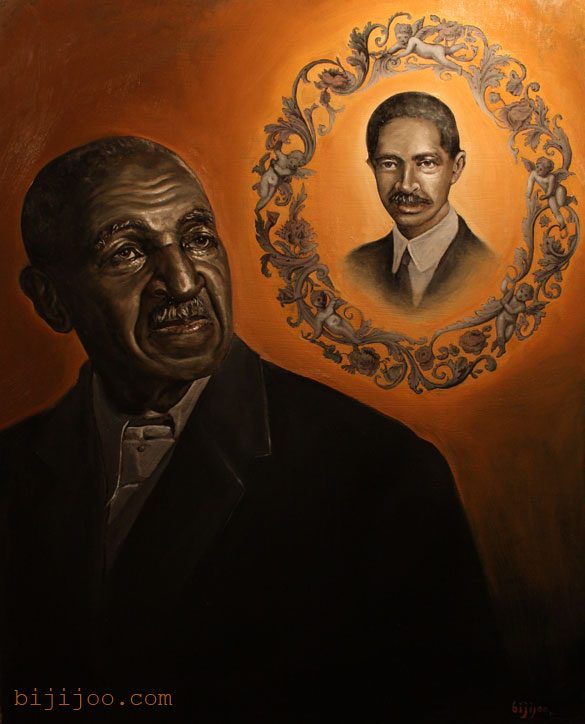 Carver with Curtis shown in inset.

---
To: re_nortex
Just for clarity the shooting was at Price Middle School, not Carver High School as first reported.
---
To: re_nortex
Interesting, but what difference would it make if he were gay? Did he force his lifestyle upon you and society? Did he flaunt about with his "partner"? Dd he try to indoctrinate children? Dd he try to change existing marriage laws?
No? Then why dig? Just curiosity?
24
posted on
01/31/2013 12:31:38 PM PST
by
coop71
(Being a redhead means never having to say you're sorry...)
---
To: re_nortex
I don't know, nor do I know where to find out factual info. I read kids' biographies of him as a child and he was sort of a hero to me.
Then a few years ago I read more stuff indicating he was a homosexual. So it looks from what you posted, and what I read before (he was into men massaging each other, and there might be more details I can't remember) that he may indeed have been homosexual. I guess the best that could be said is that at least he didn't push the homo agenda.
It would be good if a truthful historian could look into it but that is not likely to happen.
30
posted on
01/31/2013 12:54:01 PM PST
by
little jeremiah
(Courage is not simply one of the virtues, but the form of every virtue at the testing point. CSLewis)
---
To: re_nortex
Er, what the devil does this have to do with the topic?
---
To: re_nortex
I don't claim to know, but I'd think if he was, the homolobby would have been braying about it long ago.
One of the sad things about all the faggotry out there is that the concept of 'brotherhood' has gone by the wayside in the public psyche. There was a time when males who were good friends could live under the same roof without people assuming they were homosexuals.
Carver was an outstanding scientist with a passion for his work. Often that is incompatible with marital relationships.
If Curtis shared Carver's passion for his work, Carver may have left his estate to Curtis to continue it.

49
posted on
01/31/2013 9:41:44 PM PST
by
Smokin' Joe
(How often God must weep at humans' folly. Stand fast. God knows what He is doing)
---
FreeRepublic.com is powered by software copyright 2000-2008 John Robinson