---
To: Colonel Kangaroo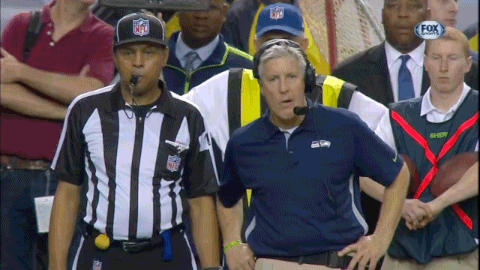 "OK, Timeout!"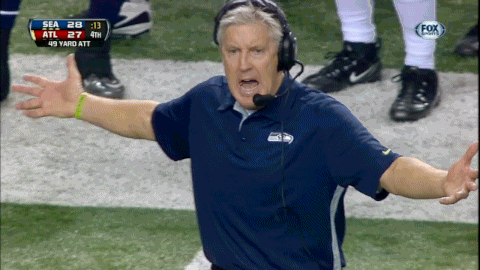 "Wait!? He missed that field goal! I didn't call Timeout?! I didn't!"

---
To: SkyPilot
I bet he wishes he had that timeout left when Seattle got the ball back. One more completion from Russell, and they would have been within field goal range.
I don't get the whole 'ice the kicker' routine. These are professional athletes. One is better off letting them kick with the play clock running down especially considering that they are expecting a timeout to be called.

---
To: SkyPilot
My son told me the coach was not complaining about the timeout. Rather, he was miffed that Bryant got a "practice" kick. Who knows?
It would take some serious gall to complain about a TO to the same ref you got one from.
But, too bad, too sad for the Seahawks.
---
FreeRepublic.com is powered by software copyright 2000-2008 John Robinson