---
(Bastard Nation) 'I Should Sterilize You' - Judge Orders Deadbeat Dad of 9 to Stop Reproducing
Daily Mail ^ | 8 December 2012 | Daily Mail Reporter


Posted on 12/10/2012 12:11:35 PM PST by DogByte6RER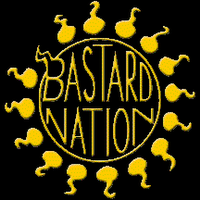 'I should sterilize you': Deadbeat dad of nine agrees to judge's order to stop having kids
• Corey Curtis, 44, owes about $90,000 in back child support and interest to the mothers of his children
• Agrees with judge's order to curb his excessive breeding as a condition of a three-year probation term
• America's most infamous baby machine, Desmond Hatchett of Tennessee, has fathered more than 20 children with 11 women
A Wisconsin father of nine who's behind on child support payments has allegedly agreed with a judge's order not to have any more children until he can show he can provide for them.
Corey Curtis, who fathered the children with six women, owes nearly $100,000 in back child support and interest, according to Racine County prosecutors.
In sentencing the 44-year-old father Monday in Racine County Circuit Court for failing to pay support, Judge Tim Boyle lamented that he didn't have the authority to order sterilization for Curtis.
'Common sense dictates you shouldn't have kids you can't afford,' the judge said.
Assistant District Attorney Rebecca Sommers told the judge he did have some authority regarding Curtis' reproduction rights. Sommers cited a 2001 Wisconsin Supreme Court ruling upholding a judge's power to order a defendant, as a condition of probation, to not procreate again unless he can show he can financially support the child.
'I will make that a condition of the probation,' Boyle said immediately, sentencing Curtis to three years' probation.
(Cont.)
Deadbeat dad: Corey Curtis, 44, of Racine, Wisconsin, owes about $90,000 in back child support and interest to the six mothers of his nine children.

(Excerpt) Read more at dailymail.co.uk ...
---
TOPICS: Crime/Corruption; Culture/Society; Miscellaneous; News/Current Events; US: Wisconsin
KEYWORDS: basatrdnation; bastardnation; brokenhomes; childsupport; commonsense; deadbeatdad; foodstamps; illegitimacy; obamanation; probation; sterilization; welfarestate
---
Navigation: use the links below to view more comments.
first 1-20, 21-27 next last
---
---
---
---
---
---
---
---
---
---
---
Comment #11 Removed by Moderator
---
---
---
---
---
---
---
---
---
---
Navigation: use the links below to view more comments.
first 1-20, 21-27 next last
---
---