---
To: annajones
BUMP
The GOP should not give in to these crazy demands
---
To: GeronL
Where is the blame to be placed?
This worry about blame is needless. Republicans will be blamed for any disaster no matter what they do, of course, they don't want to be blamed, so they cry and cajole , and act all hand wringy.......
You know what? I don't care any more!
I look forward to falling from the cliff! Yes! And I have plenty to lose. But I'm sick of being played, I'm sick of caring, I'm sick of games and politics.
Be done with it, so we can recover and boot the sorry socialists out and the GOP too!
3
posted on
11/30/2012 9:00:17 PM PST
by
KittenClaws
(You may have to fight a battle more than once in order to win it." - Margaret Thatcher)
---
To: GeronL
But history shows they will.
---
To: GeronL
Yeehaw! Off the Fiscal Cliff we go!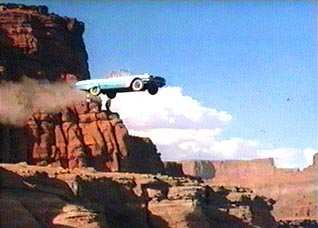 25
posted on
12/01/2012 4:48:07 AM PST
by
Road Warrior '04
(I miss President Bush! 2012 - The End Of An Error! (Oathkeeper))
---
FreeRepublic.com is powered by software copyright 2000-2008 John Robinson