---
To: Gabz
I remember him when he was just a Captain...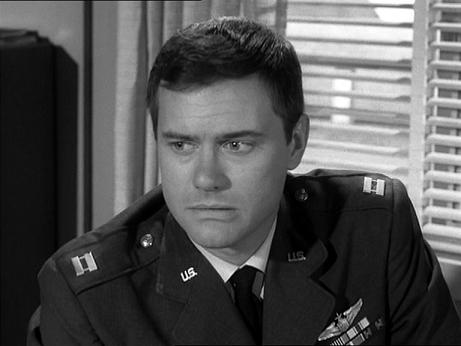 10
posted on
11/23/2012 8:12:10 PM PST
by
Joe 6-pack
(Que me amat, amet et canem meum)
---
To: Joe 6-pack
Havent seen that show in years, back when it used to be on every day. I haven't seen Hagman look like that, either. Funny, maybe it's the hair, but the pic reminds me of the guy playing Booth on "Bones" (and was Angel before that) even though I know they don't look alike.
25
posted on
11/23/2012 8:19:11 PM PST
by
Tanniker Smith
(Rome didn't fall in a day, either.)
---
To: Joe 6-pack
I recall the first time I watched Dallas (hadn't much interest at that point) and wondered "where have I seen that guy before"? Not sure how long it took me to remember but wow, what a revelation, the roles were so different.
71
posted on
11/23/2012 9:10:08 PM PST
by
A_Former_Democrat
(Elections do have consequences, young people of America)
---
To: Joe 6-pack
I know the Capt. Nelson character was only the stuff of TV, but Hagman cut a very sharp image in uniform. He didn't disgrace it like so many in the entertainment industry have.
127
posted on
11/24/2012 5:34:25 AM PST
by
ScottinVA
(I've never been more disgusted with American voters.)
---
FreeRepublic.com is powered by software copyright 2000-2008 John Robinson