---
Last 4 Rebuild America Defeat Obama Rallies in Michigan!
LloydMarcus.com ^ | 11-3-2012 | Lloyd Marcus


Posted on 11/03/2012 10:28:08 AM PDT by Lloyd Marcus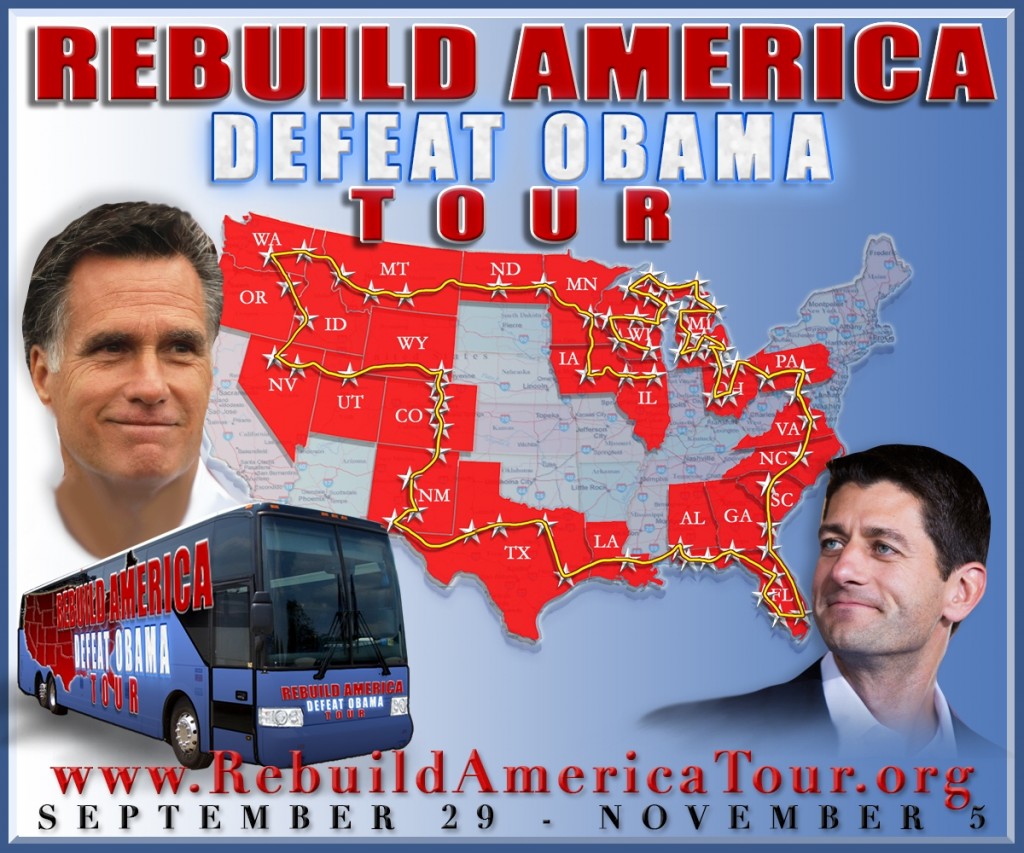 Join us at one of our last Down-To-The-Wire Rallies here:
MONDAY November 5th, 12:00 Noon – 1:30 PM Campaign Office of Jeff Osterle for State House 2495 Cedar Park Dr. 14B Holt, MI 48842
MONDAY November 5th, 5:30 PM – 7:00 PM Marsh Ridge Golf Course & Resort Bergen Room 4815 Old US Hwy 27 S Gaylord, MI 49735
SUNDAY, November 4th, 1:00 PM – 2:30 PM Troy Community Center Rm. 402 3179 Livernois Troy, MI 48083
SUNDAY, , November 4th, 5:00 PM – 6:30 PM Calhoun County Victory Center Columbia Plaza 90 S 20th St. Battle Creek, MI 49015

---
TOPICS: Constitution/Conservatism; News/Current Events; Politics/Elections; US: Michigan
KEYWORDS: 2012swingstates; defeatobama; lloydmarcus; mi2012; michigan; rebuildamericatour; romney2012; teaparty



---
To: Lloyd Marcus
From The Drudge Report
30,000 turn out in Ohio for Romney...
Obama plays for just 2,800...
2
posted on
11/03/2012 10:30:04 AM PDT
by
Hotlanta Mike
(Feel the Power - GOP Tsunami Warning Issued for November 6th)
---
To: Lloyd Marcus; Springman; cyclotic; netmilsmom; RatsDawg; PGalt; FreedomHammer; queenkathy; ...
Thanks LLoyd, pinging the list.
3
posted on
11/03/2012 11:03:26 AM PDT
by
cripplecreek
(What does it profit a man if he gains the whole world but loses his soul?)
---
To: Lloyd Marcus
God bless you, Lloyd. Thanks for everything you guys are doing out there!!
4
posted on
11/03/2012 11:03:33 AM PDT
by
TXBlair
(You voted for Obama to prove you're not racist; now vote for Romney to prove you're not stupid.)
---
FreeRepublic.com is powered by software copyright 2000-2008 John Robinson